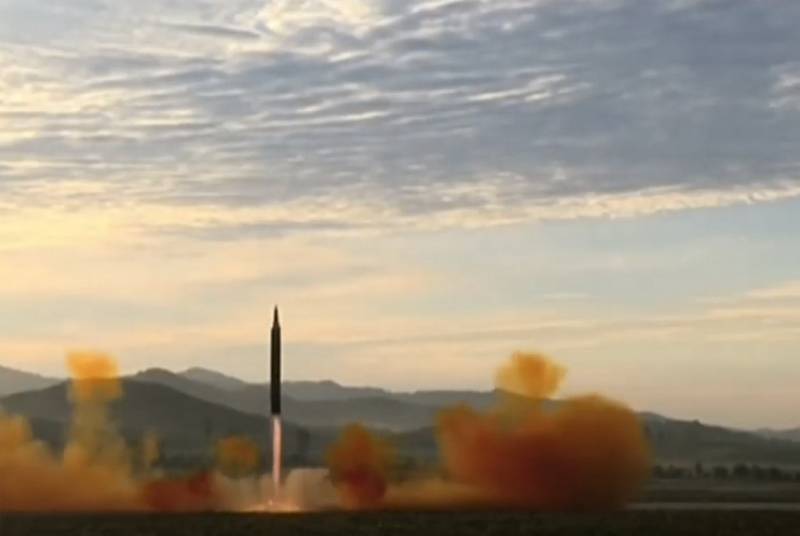 Launched on January 5, 2022 by North Korea, the unidentified munition is a hypersonic missile. Successful tests reported
news
agency DPRK TsTAK.
Pyongyang on Thursday, January 6, 2022, confirmed the fact of a test launch of a new missile, stating that a hypersonic missile was launched. According to the report, the rocket was launched from a ground installation in the direction of the Sea of ​​Japan, flew 700 km and "accurately hit the target" with the aid of a gliding apparatus. This is the wording contained in the message of the CTAC. It is also stated that the main section of the path the rocket passed at an altitude of 120 km.
It is noted that the North Korean leader Kim Jong-un was not present at the launch.
South Korea confirms the launch of some kind of ballistic missile and admits that it could be the Hwaseong-8 hypersonic missile being developed by the DPRK, testing of which began last fall. At the same time, it is stated that the rocket is at an early stage of development.
Recall that on September 28, 2021, the DPRK tested an unknown missile. The American and South Korean military, having studied the trajectory of the munition, suggested that it could be a hypersonic gliding device (HGV) or a new type
weapons
.
The next day, September 29, North Korea's central news agency CTAC announced that the military had tested a new type of hypersonic missile, the Hwaseong-8. It was emphasized that the tests were recognized as successful, the developers were able to check the maneuverability of the ammunition, its navigation control, the aerodynamic performance of the warhead, and also to test the "fuel ampoule".