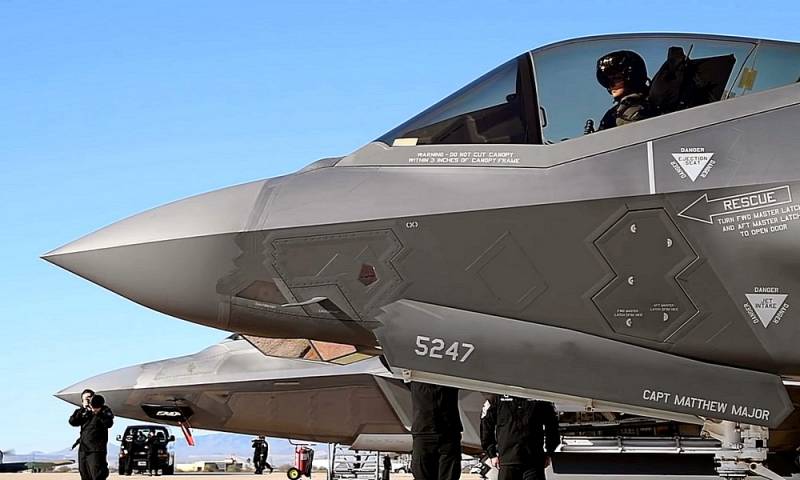 The incident with the fifth generation F-35A fighter of the South Korean Air Force took place today, January 4, during a training flight. Technical problems led to an emergency landing, the press service of the Ministry of Defense of South Korea reports, citing a statement from the Air Force.
According to the report, the F-35A fighter, performing a training flight, had problems with the landing gear, so it was decided to land the aircraft on its belly. Before landing, the airstrip of the military air base was covered with special foam to reduce friction and prevent serious damage to the fuselage. The fighter pilot managed to land the car, the plane, according to preliminary data, did not receive serious damage, the pilot does not need hospitalization.
The Ministry of Defense of South Korea emphasizes that this is the first successful landing of an F-35A fighter on the belly outside of the United States since the start of export deliveries of the aircraft.
It is noted that the incident took place at one of the military air bases of the South Korean Air Force near Seoul. The cause of the chassis malfunction has not been reported; a special commission will be involved in establishing all the circumstances, which will include South Korean and American specialists, including from Lockheed Martin.
At the moment, all flights of the South Korean F-35A are suspended indefinitely pending the end of the investigation.
To date, the South Korean Air Force is armed with 30 F-35A fighters. South Korea signed a contract for the supply of 40 F-35A aircraft in 2014 with the start of delivery in 2019. It all cost $ 6,4 billion. However, they do not intend to stop in Seoul, and in 2020 they decided to double the number of aircraft purchased, i.e. additionally purchase 20 F-35B short takeoff and vertical landing fighters and 20 more F-35A fighters.