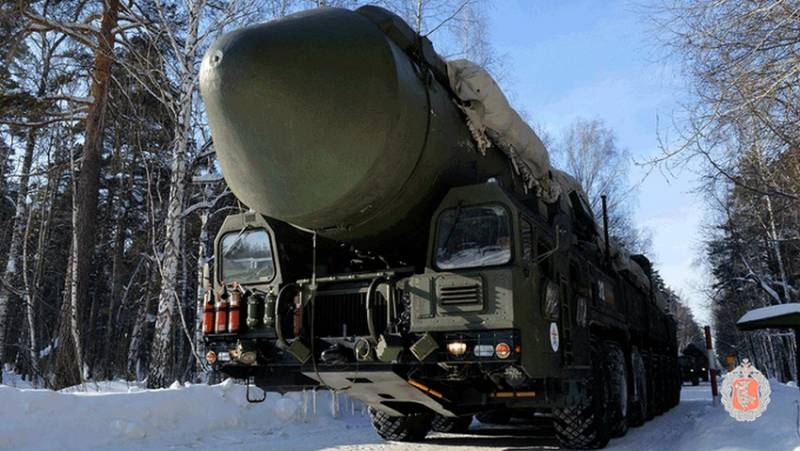 Russia has announced a strategic exercise for the Thunder triad. According to a source close to the Ministry of Defense, the exercises of the strategic forces will be held in the near future.
According to the source cited
TASS
The Thunder strategic command post exercise is scheduled for early 2022 and will take place shortly. At the same time, he did not name the specific dates of the exercises, in which all three components of Russia's strategic nuclear forces will take part. Note that there was no official information from the Russian Ministry of Defense regarding the SNF exercises, although the military department confirmed plans to conduct the Thunder and Vostok exercises in 2022, again without disclosing specific dates.
Recall that as part of the nuclear triad exercises, the military is launching intercontinental ballistic and cruise missiles. Usually, nuclear submarine missile carriers of the Northern and Pacific fleets are launched at one missile at the Kura test ranges in Kamchatka and Chizha in the Arkhangelsk region, the Strategic Missile Forces launches ICBMs of a silo or mobile complex, air-launched cruise missiles launch strategic missile carriers and bombers.
According to the latest data released by the Russian Ministry of Defense following the December conference call, the share of modern weapons in the Russian nuclear triad has reached 89,1%, which is
historical
a record. At the same time, rearmament with new missile systems continues, and the infrastructure necessary for the strategic nuclear forces is being created. As stated in the military department, 95% of all ground launchers of the Strategic Missile Forces are on round-the-clock combat duty and are ready for use at any time.
Russia's Strategic Nuclear Forces (SNF) are a nuclear triad consisting of a ground component (Strategic Missile Forces), a naval component (SSBN as part of the Navy) and an aviation component (strategic missile carriers and bombers as part of the Aerospace Forces).