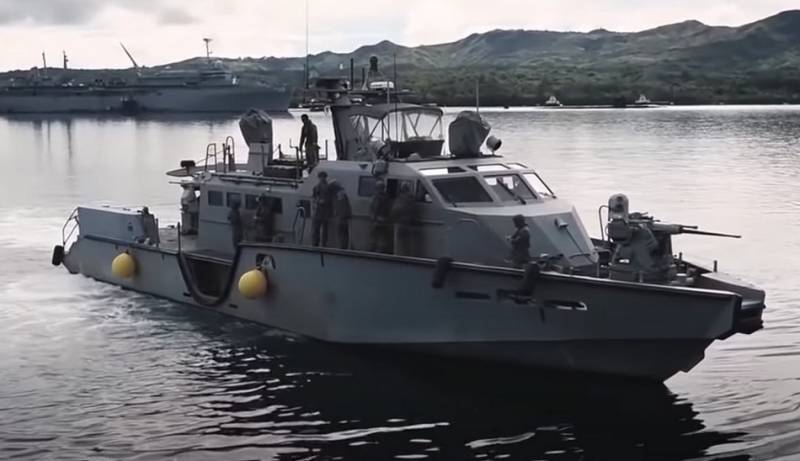 The American boat building company SAFE Boats International received a contract for the construction of two additional Mark VI boats for the Ukrainian Navy. The construction of the boats was ordered by the Pentagon, follows from the message on the website of the US Department of Defense.
According to the documents, the cost of each boat will be $ 25, but Kiev will receive them free of charge along with the first six. Thus, the United States will transfer eight Mark VI patrol boats built with funds allocated by the Pentagon to the Ukrainian Navy. However, as previously reported, the money for the construction of the boats comes from the "military aid" allocated to Kiev.
The construction of the first boats under the signed agreement began last year; on January 6, 2021, the US Department of Defense announced preparations for the start of construction of the first two high-speed patrol boats Mk VI with the subsequent delivery of the Ukrainian Navy. The transfer must take place under the US Foreign Military Sales (FMS) program of intergovernmental foreign military sales. Note that the cost of the first boats did not exceed $ 20 million, while the new ones cost already for $ 25 million.
The Ukrainian fleet should receive the first six boats by March 2025, and two more by March 2026. All subsequent boats, and Kiev announced plans to purchase up to 12 - 16 boats, will be paid for by Ukrainian taxpayers.
Earlier it was reported that the United States will supply the boats with weapons: 32 MSI Seahawk A2 remote-controlled artillery mounts (two per boat) with 30-mm Mk 44 Bushmaster II automatic cannons and other equipment.
The total displacement of the boat is 72 tons, length 25,8 m, width 6,2 m and draft 1,2 m. Max. speed - 45 knots. The cruising range is 690 miles at a speed of 30 knots. The crew of the boat is 10-11 people + a possible landing of 7-8 people.
According to the plans of the Ukrainian Navy, the Mark VI boats will be part of two divisions, which will be deployed in the Black and Azov Seas.