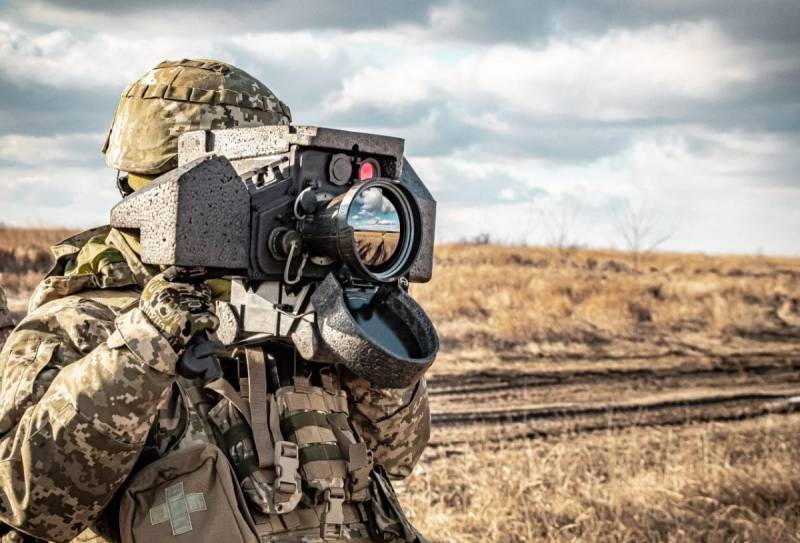 The Ambassador of Ukraine to the United States of America O. Markarova told reporters about the military assistance provided by Washington to the Ukrainian Armed Forces (AFU). According to Oksana Markarova, cooperation with the United States continues to deepen. For 2022, Washington has planned to provide military assistance to Ukraine in the amount of $ 300 million.
The Ukrainian ambassador to the United States said that part of the finances will go to "lethal defense". In this case, such a phrase means lethal
weapon
, which, according to Kiev, is planned to be used exclusively for defensive purposes. However, after the use of the Turkish attack drone "Bayraktar" by the Armed Forces of Ukraine on the positions of the NM DNR, as well as after the use of the American Javelin ATGM systems in Donbas, the term "defense" can hardly be called true.
According to Oksana Markarova, "there is also a second component of military assistance." Moreover, the Ukrainian ambassador added that in this component "there is something that cannot be said, but the Ukrainian side will try very hard to get it." The specific version of the weapons was not named.
Also, the Ambassador of Ukraine to Washington noted that the Armed Forces of Ukraine receive assistance from the United States in the form of additional funding through the President of the United States. For this, the White House may issue an appropriate decree.
Recall that in 2021, the Armed Forces received from the United States decommissioned Island-class patrol boats, sniper rifles, electronic countermeasures, and Javelin ATGMs. At the same time, in Ukraine, the General Staff sounded statements that "I would like to receive American air defense systems, including the Patriot air defense system." So far, the US authorities do not dare to transfer such complexes to Ukraine.