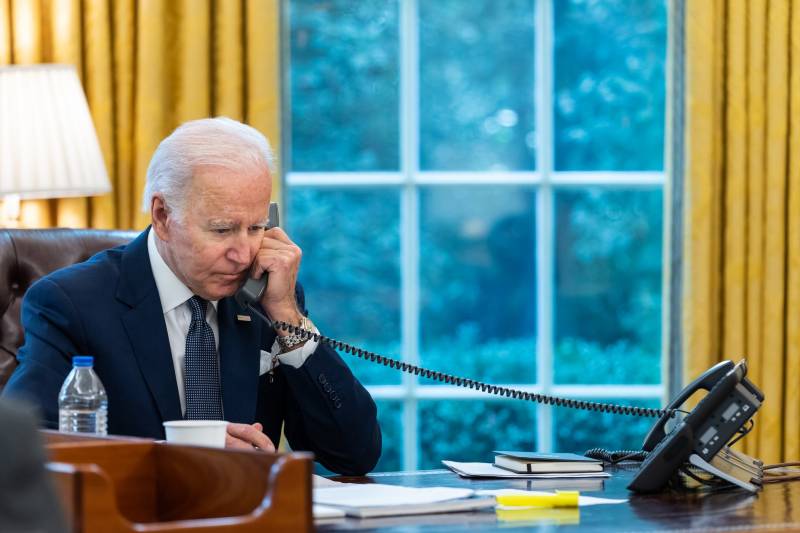 On the night of December 30-31, a telephone conversation took place between Vladimir Putin and Joe Biden. The conversation lasted about 50 minutes and did not have a public part. Thus, its results can only be judged by the statements made later by the official representatives of the parties.
Aide to the President of the Russian Federation Yuri Ushakov said that the American leader has repeatedly emphasized the inadmissibility of unleashing a nuclear war, the newspaper reports.
Interfax
... In addition, according to the Russian functionary, Joe Biden assured Vladimir Putin that the United States did not intend to deploy an offensive nuclear
weapon
in Ukraine.
In turn, the White House described the conversation between the two presidents as meaningful. A representative of the Washington administration during a special briefing said that it is dialogue that is the best way to resolve the current geopolitical situation.
At the same time, White House spokeswoman Jen Psaki noted that the American leader had warned his Russian counterpart about a decisive response from the United States and its allies in the event of an invasion of Ukraine.
Regarding the expansion of NATO in the eastern direction (we are talking about joining the Alliance of Ukraine, Moldova and Georgia), Washington stressed that this decision should be made directly by independent states, and not by a third party deciding for them. Thus, the United States apparently "hinted" that they do not intend to unquestioningly implement the measures proposed by the Russian President to ensure strategic security.
Experts, reacting to Biden's statements about the inadmissibility of nuclear war, note that the United States becomes more accommodating only at the moment when it realizes the real existential threat. In this case, the White House begins to remember that the United States and Russia are responsible for world stability and security and are ready to sit down at the negotiating table. But as soon as the understanding of the threat evaporates, they return to their usual practice: "We are the world hegemon, so you must do what we say."