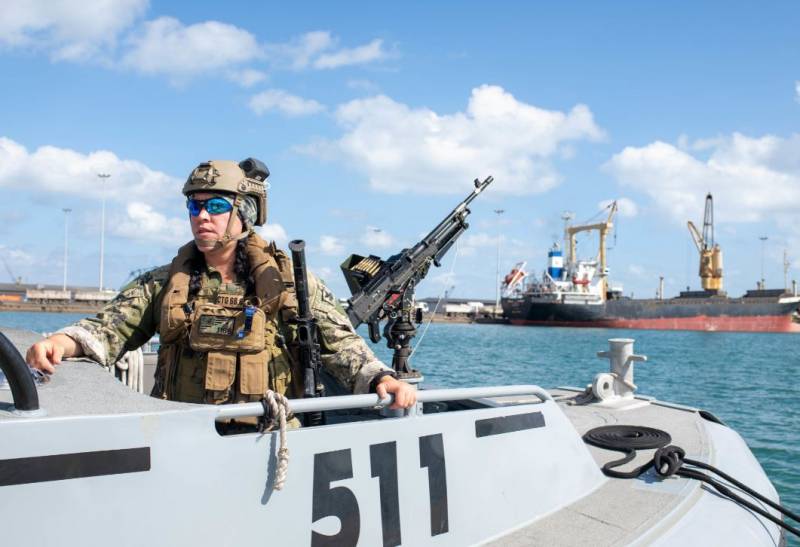 Even before the American troops left Afghanistan, there was already a consensus in the US leadership regarding the shift of the country's priorities from the Middle East to the Indo-Pacific region. Southeast Asia is becoming a strategically very important part of the Earth, since this is where the US confrontation with China can unfold.
After two decades of heightened focus on the Middle East, the US military will have to tackle other challenges in the Indo-Pacific. First of all, there will be a shift in priorities from the ground forces, which carried the main load in Iraq, Afghanistan, Syria, to the naval forces. It is the Navy, the US Marine Corps and even the Coast Guard that will have to solve the main tasks of expanding the American military presence in Southeast Asia.
The American edition of Breaking Defense considers the Chinese invasion of Taiwan to be the main risk. It is to prevent such a scenario that the United States will have to constantly maintain an impressive naval force in the Indo-Pacific region. It is too early to make any accurate forecasts regarding the development of the situation in the Taiwan Strait.
However, the success of the American operation in the South China Sea or in the Taiwan Strait, if it comes to open confrontation with China, will largely depend on how numerous the American naval forces in the region will be. To successfully solve the assigned tasks, the Pentagon will have to concentrate a large number of warships in Japan.
In addition, the United States will have to pay more attention to its military bases in the Pacific islands - both in Hawaii, which is a US state, and on the island of Guam, where almost most of the American armed forces are concentrated in the Indo-Pacific region. In any case, the military power in the Pacific Ocean will have to be increased, and this task will be carried out by reducing the military presence in other regions of the planet.