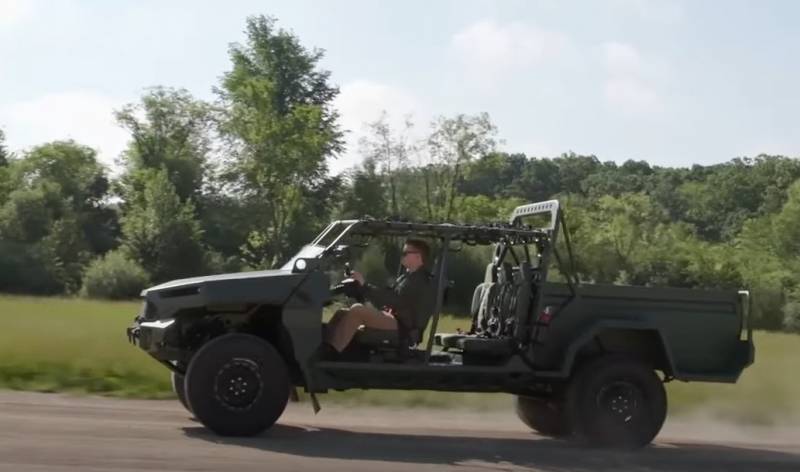 The US Army fleet is ready to go electric. If earlier the Pentagon limited itself to the implementation of programs for the electrification of rear transport, now we are talking about tactical equipment - the light reconnaissance vehicle eLRV.
The eLRV is supported by the new defense budget law for 2022, although no funds have been allocated for the program so far, according to Clean Technica. At the same time, its implementation is approved by a number of high-ranking American military personnel. The military department believes that the army is ready for such a transition, and they propose to do it.
As General Mark T. Simerli explained, the demand for energy from the troops is growing at a rapid pace. In the event of a shortage of it on the battlefield, the mission will face a fiasco:
Demand outstrips supply. The army must reverse this trend before our combat forces run out of strength and capability.
According to him, one of the ways to solve the problem is the transition of reconnaissance platoons from wheeled highly mobile vehicles (HMMWV) to eLRV:
The new vehicle will provide extended service life, quiet mobility and silent surveillance capabilities, allowing scouts to go longer and farther with less risk of detection.
As the general noted, along with this, work is underway to electrify the current HMMWV fleet. It is planned that after the purchase of new JLTV machines, the number of HMMWVs will decrease from 100 to 50 thousand. However, even in these values, the size of the fleet of this technology will remain impressive, which gives a lot of scope for its electrification. At the same time, the general advocates the transfer to electric traction of the main
armory
systems, including self-propelled howitzers (ACS) and
Tanks
... Low noise, economy and environmental friendliness are the three main principles that the American command proposes to adhere to in this regard. At the same time, not all experts consider it correct to transfer military equipment, especially self-propelled guns and tanks, to an electric "drive". It is noted that this can lead to a decrease in the time of using armored vehicles in one operation, which will affect its results.