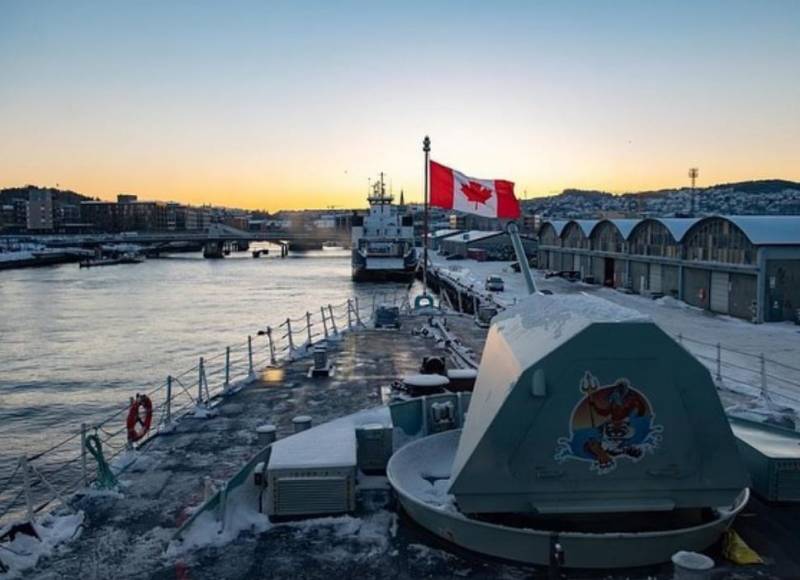 Fire on the frigate Royal
fleet
Canada's HMCS Fredericton broke out on 18 November 2021 while the ship was off the coast of Norway. According to The Canadian Press, referring to the words of the commander of the Royal Canadian Navy, Vice Admiral Craig Baines, the fire was caused by elementary forgetfulness: the sailors did not turn off the temporary bilge pump, which was installed during the repair of the main pump.
After the fire was extinguished, the military reported that there were no casualties. At the same time, the captain (in the Russian naval tradition = commander) of the ship noted that the fight against the fire was complicated by the tightness and stormy sea around. Canadian Navy Vice Admiral Baines claims the fire was not the result of a frigate system malfunction. At the same time, the commander agreed with the opinion that all 12 frigates of the Royal Navy are beginning to "show their age."
Recall that Halifax class frigates entered service in the 1980s. Problems with them began in recent years: they are increasingly suffering from malfunctions and even fires. But Canada intends to replace aging frigates with new ships only in the 2030s, so the fleet will have to operate old ships for at least 10-12 years.
As Vice Admiral Baines emphasized, today the fleet is actively working with the Government of Canada in the interests of updating and repairing the ship's personnel. The main task is to keep the ships in working order until new frigates are built and launched to replace their predecessors.