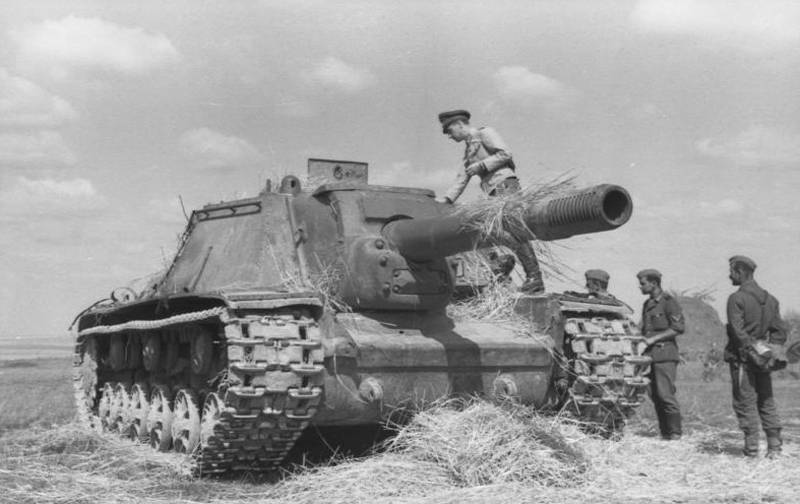 The German operation "Citadel" is one of the last operations of Hitlerite Germany, connected with an attempt to contain the counter-offensive of Soviet troops on the territory of the USSR. The Wehrmacht concentrated huge forces in the Kursk Bulge area, hoping that the defeat in the Battle of Stalingrad was "an annoying misunderstanding." In Germany itself, the authorities actually forbade to say that Paulus's army on the Volga surrendered, like the field marshal himself, who became the first German in this rank in
stories
, who decided to take such a step. Propaganda claimed that German troops fought almost to the last soldier.
The stake was made on an offensive operation in the Kursk Bulge area in the hope that the Soviet troops would still be broken. In Berlin, they believed that the strength of the German
weapons
... However, Soviet engineers were not going to silently look at how the German sphere of armored vehicles was improving. As a result, the SU-152 appeared in the Soviet troops.
And the battle of Kursk became the first baptism of fire for the SU-152 self-propelled artillery mounts. Of course, one cannot say that these self-propelled guns, which entered service in 1943, played a key role in the battles near Kursk, but the fact of the appearance of this 45-ton armored vehicle with powerful weapons cannot be underestimated either. The fact is that for the German troops the appearance of such equipment in the Red Army was largely a revelation.
About the Soviet self-propelled guns SU-152 is described in the materials of the TK "Zvezda" - in the program "Not a fact":