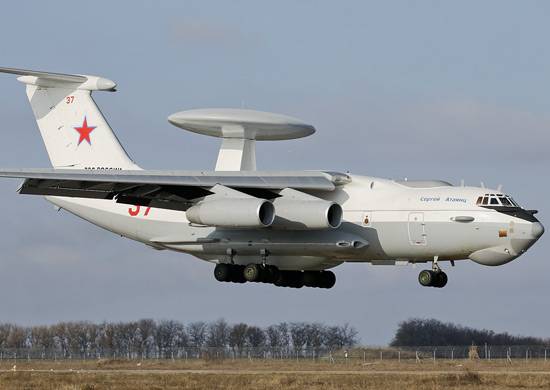 The Russian Aerospace Forces received another updated A-50U AWACS aircraft. The transfer of the "flying radar" to the troops on the eve was carried out by the concern "Vega" and TANTK them. G.M. Beriev (both enterprises are a structural unit of the state corporation "Rostec").
It should be noted that this is the seventh aircraft received by the Russian Aerospace Forces within the framework of the program for the renewal of the AWACS aircraft fleet. The next A-50U, according to plans, will be ready by 2023.
As for the winged aircraft itself, thanks to the modernization carried out, its functionality has reached a new quality level. Now, according to the developers, the aircraft is capable of effectively detecting fundamentally new types of air objects, as well as tracking a larger number of targets.
In addition, the upgraded "flying locator" received the latest flight and navigation system, and thanks to the A-50U being equipped with modern electronics, including high-resolution LCD monitors, the working conditions of the tactical crew were significantly improved.
Finally, one more important detail. Due to the fact that the modern equipment installed on the aircraft has less weight, the time and range of combat missions have increased.
Recall that the Russian AWACS A-50 aircraft first took to the air in 1978. The Flying Locator was built on the basis of the Il-76 and was mass-produced until 1991.