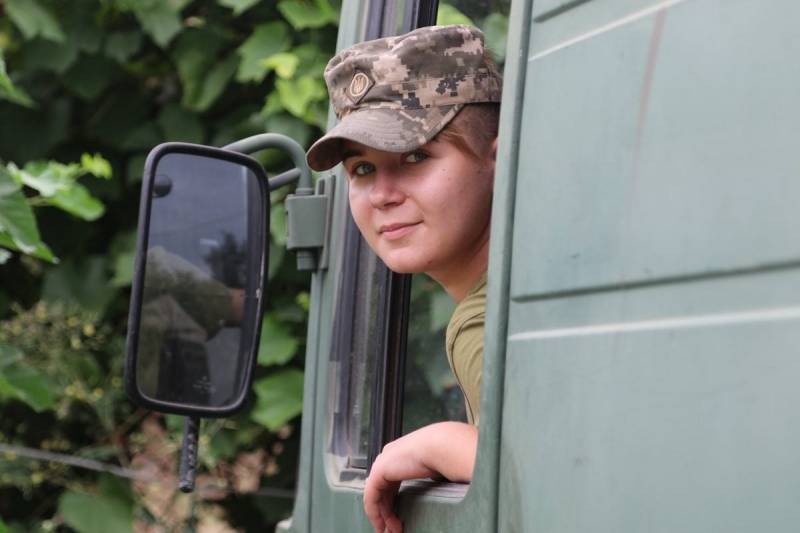 The Chinese news outlet Sohu examines the decision of the Ukrainian Ministry of Defense to register women for military service. Recall that such an order was published in Ukraine a few days ago. He caused a wide public outcry.
The female representatives from among the Ukrainian citizens, to put it mildly, ambiguously perceived the decision of the authorities, who announced that they would need to arrive at the military registration and enlistment office at the place of registration and obtain the status of conscripts.
Chinese journalists write that the appearance of tens of thousands of unprepared women in the Ukrainian army in the event of real hostilities can lead to complete confusion and a decrease in the overall combat capability of the Ukrainian army.
Sohu publishes material, which says that there will inevitably be problems with discipline in the Ukrainian army, because most women will be put on military records without their consent in principle.
From the material in the Chinese press:
In such a situation, when Ukraine is going to solve the military issue by attracting women, Russia does not need to send troops there at all. Women are not prepared, they have no desire to go somewhere with
weapons
in the hands, all the more to participate in hostilities against the regular army. This will lead to confusion in the ranks of the Ukrainian army itself.
The Chinese edition notes that Ukrainian women, for the most part, definitely do not perceive the hypothetical war as "domestic". They don't want to fight:
War is not in the mentality of modern Ukrainian women, even if the Ministry of Defense is trying to convince them otherwise.
We will remind that earlier the Ministry of Defense of Ukraine said that women aged 18 to 60 years old, including actresses, waitresses, librarians and women of other professions, are subject to military registration. The women, responding to this, asked the wives and mothers of officials to set an example and appear at the military registration and enlistment offices, in order to then join the ranks of the Armed Forces of Ukraine.