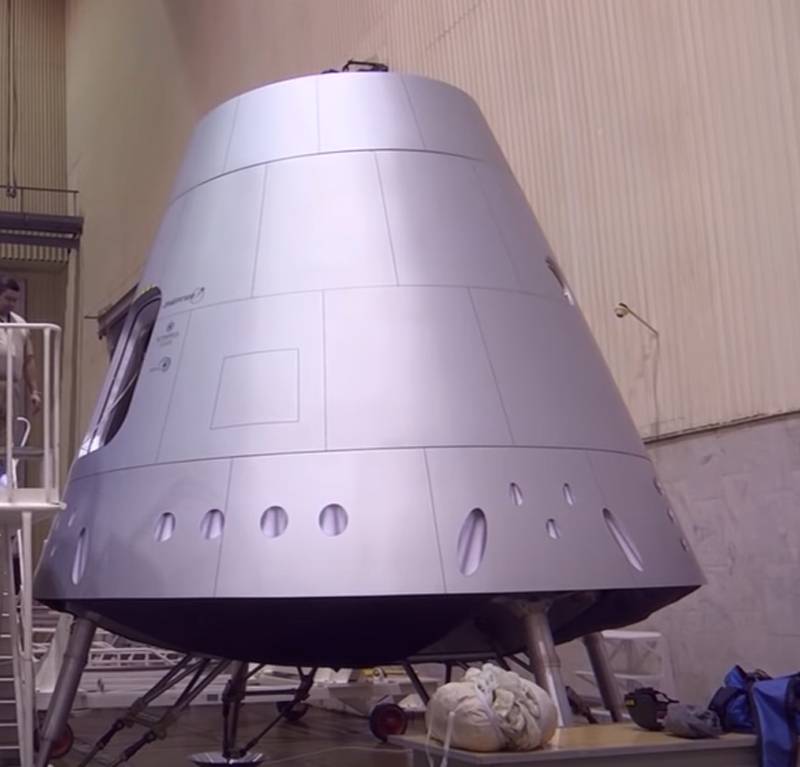 The Research Institute of Precision Instruments (part of the Russian Space Systems holding) has begun to develop a universal system designed for docking various spacecraft in near-earth and lunar orbits. According to the plan, this system will be equipped with a version of the promising Orel spacecraft, which is being developed by RSC Energia, primarily for flights into deep space.
By the way, given that the system is primarily created to function far beyond the Earth's orbit, in many respects it will differ from those currently used on the ISS. In particular, it will receive high protection from the effects of radiation, will have smaller dimensions, weight and energy consumption. In addition, according to Sergei Medvedev, chief designer of the Research Institute of TP, the new development will be distinguished by increased accuracy in measuring the motion parameters.
The terms of reference for the creation of the aforementioned system were developed by RSC Energia. According to the press service of the RKS holding, specialists from the Research Institute of Precision Instruments have already started making a prototype.
It should be noted that NII TP has been manufacturing such systems for many years. For example, Kurs-NA, which is currently in operation on the ISS, has also been developed by specialists from this research institute.
Regarding the future of the Russian reusable spacecraft "Eagle", it, in contrast to the outwardly similar Crew Dragon from SpaceX, is developed primarily for the delivery of astronauts outside the Earth orbit. In particular, to the moon. According to the plans of "Roskosmos", the domestic device will be able to go on a manned mission to a natural satellite of the Earth in 2029.