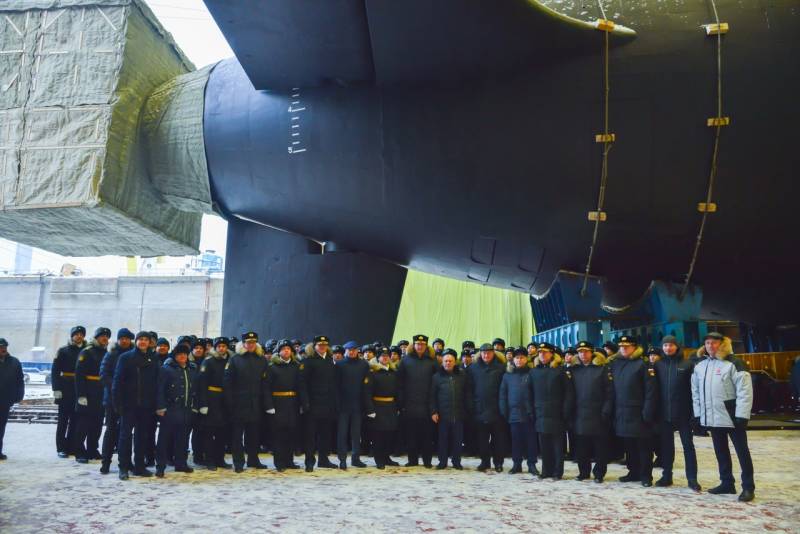 The United Shipbuilding Corporation (USC) has decided on the timing of the commissioning of the strategic nuclear missile submarine Generalissimo Suvorov. The submarine belongs to the project 955A "Borey-A".
About it
сообщает
news agency TASS, citing sources in the defense industry.
They claim that the submarine will be transferred to the Naval
the fleet
RF in the first half of 2023. On December 25, the submarine has already left the boathouse of the Sevmash shipyard, which belongs to USC. The company did not begin to confirm or deny the information on the timing of the transfer of the ship, announced by the agency.
The next stage for the submarine will be its launching, scheduled for January 2022, and the completion of its construction, which will be carried out directly at the berth. By the autumn of the same year, she will be ready to start the factory mooring and sea trials. At the final stage, before the submarine is handed over to the fleet, it will have to go through state tests.
Like other submarines of Project 955A and its predecessor Project 955, Generalissimo Suvorov will be armed with 16 R-30 Bulava ICBMs, which makes it and similar Russian submarines one of the most powerful and dangerous submarines in the world capable of inflict colossal damage to the enemy.
Another advantage of this nuclear-powered submarine is its hull, which makes it extremely difficult to determine the location of the submarine using the most modern detection equipment.