A small digression. Inspired by comments on my latest articles. There is a separate category of citizens who express their opinion on critical articles. How did one here give out: why didn't I take data on their "development" from Kronstadt and compare it with a Chinese toy that these figures tried to pass off as "development"?




Because I just don't have to do it. I saw that bloggers have such a place. Yes, I checked it all through my Ali account. And he was convinced that "Kronstadt" gives out a toy for its development. And to check whether they bought a license there (as some of our patriots claim), or what else - sorry, is not obliged. The officials from "Kronstadt" are obliged to prove this.

And so in everything. Yes, I am a journalist. Pisak. And it is my responsibility to write, as noted in my job description. Search for topics and work out. Running around the prosecutor's offices, as some "those who are well versed in life" pointed out to me again, this is not my responsibility. Yes, from time to time I write appeals to the prosecutor's office (there were five of them this year) and sometimes results are obtained. But since this is my civil initiative, I am not obliged to report on the work done to anyone.

If you want to be correct and active - write. The form is as simple as a Kalashnikov assault rifle: "I ask you to check the legality of the facts stated in the article." And I will simply be obliged to give an answer to the request of the prosecutor's office regarding what I have stated. And with any citizen of Russia I will be happy to talk on the legal fields.

And now we go to the topic.
How do you, dear readers, stop the march of degenerates
Very often in the comments I see something like that, originally from childhood, "What does the author suggest?" That is, he, the reader, is like in that song, "No, everything is clear, but what exactly?".
So, today it will be specific. And as much as I did not give out in a year. Not only analysis, but also a call for real action.
So, how do you ... Yes, exactly for you. Dear readers, I am simply addressing your brains and your healthy psyche. This is a luxury today, but ... We are rich in this, aren't we?
On these pages we very often talk about how everything should be in our country. Yes, not all opinions coincide, gentlemen, leavened patriots spoil the case very much, but today I want to initiate them too. Suddenly what comes out decent, hope, as they say, dies last.
Today I want to talk about culture. Do not make a noise, everything here is very much even interconnected with our direction. Someone will think, well, where does that listen to our tomorrow? Yes, besides, it is, this is tomorrow, listening to the painted girl of Morgenstern! And a bunch of organisms similar to him / her.
And this is a huge problem.
We, "scoops", grew up on completely different music. On the beautiful, tasty, and most importantly - on the one that she taught. She taught me to think, taught me to look for meaning. And they searched and found. Even in the texts of Tsoi and Grebenshchikov.
Today's generations are consuming this trash. I cannot say otherwise. I will not smudge the pages of VO, on which I live, with quotes from the "works" of these genetic errors, because there are many of them. She, a mistake, sooner or later, but will disappear into oblivion. But the mold and mustiness she sown will remain. Moreover - in the brain.
What citizen, excuse me, can grow up with the words that Alisher Valeev utters with his mouth? For whom is creativity in general? "You slept with me, you fool yourself, trawled!" or something similar.
And I'll tell you: for morons. In support of my words, I will give the channel address
"Medfilm"
, where you can see for yourself how doctors communicate with oligophrenics at the stage of retardation. Then find and listen to Morgenstern's track on your own. Well, at least "If I slept with you." Imbued with the depth of the text, the meaning ... If you find it. But - the main thing - compare.
And comparing, you will understand how everything is similar, the conversation of doctors with the oligophrenic and the performance of "works" for the public by these ...
But I'm not talking about that now. I'm talking about how Alisher Valeev voices (well, you can't call THIS singing). Forgive me, but as a person who thinks a little about music (two of his own albums were in his youth), I can say that "Morgenstern" sings in the language of morons and for them. All the same relaxed larynx and lower jaw, indistinct pronunciation of words, strongly lowered tonality. A sort of mumbling "Yyy-mana". However, what am I telling you here? Listen to yourself. I only beg you, not on a full stomach, okay?
The problem is not that after the vocal and aesthetic beauty of Zemfira, Ufa threw us this freak. Winner in the category "Woman of the Year" at the Topical Style Awards 2020.
It, in an amicable way, should be knitted and pricked with appropriate preparations, but ... The idol of the generation. They listen to him. It is really listened to by those who are between 12 and 20 today.
Nothing more to listen to?
In my youth, it was generally accepted that lyrics were a very important part of a song. Together with music. Today - indistinct mumbling "money, heifers, all the pain" and so on. What will grow? How will it grow? After all, they listen ...
And after all this, God forgive me, "tiparep" and not rap at all. Yes, the flow itself was invented for those who cannot sing or play. But not so much ... If we compare the same Eminem and this Valeev, then the bottom pierced by the "Schmorgenstern" provides a calm dive on an even keel into the Mariana Trench.
Why do teenagers listen to this bawdy mumbling? Why do they like it?
You know, I'm scared to imagine, but, apparently, Valeev is broadcasting in their language. And this is cause for concern. If all adolescents like an illiterate, uneducated monster so much - what does this mean?
Only that this mediocrity is broadcasting in the language of oligophrenics for ... who? And the mentally retarded, it turns out, like the creations of the "woman of the year", who performs something for them in one language.
The general degradation of our reality is what it all means. Previously, when culture was controlled by the state, only an appropriately prepared person could appear on the stage.
Here, by the way, I can cite as an example of the "strangulation" of our rock amateur performance, as a result of which such famous people as Igor Sukachev and Sergey Galanin ended up within the walls of the Lipetsk Regional Cultural and Educational School and graduated from it (importantly!). One mastered the course of directing (Sukachev), the second (Galanin) course of orchestral conducting. And, by the way, both received a separate higher education and even managed to work in the specialties they received, until the rock ate them with giblets.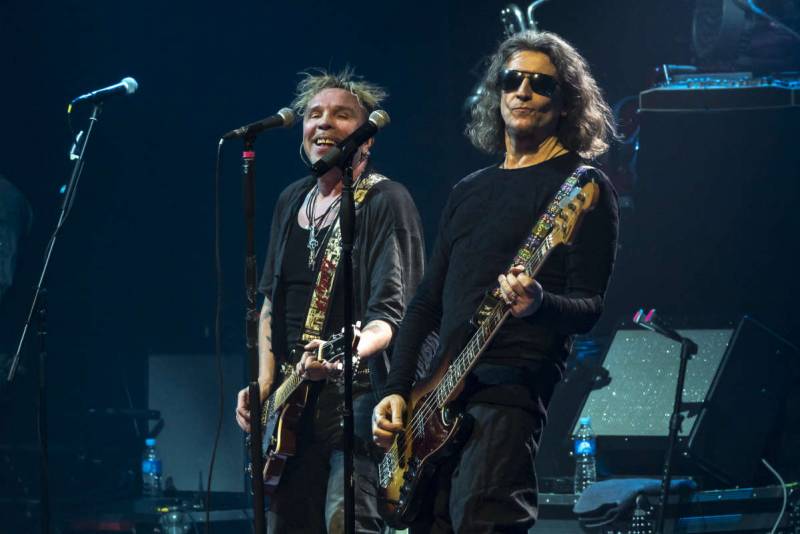 Was this helpful? Definitely. Sukachev's films can and should be watched, they have an idea, meaning and charm. "House of the Sun" is generally super, a wonderful backing in those times.
Smart, talented, literate people. And here to each his own - to whom "Earring", to whom "The Untouchables", is a matter of taste. But - taste.
What do you see in Valeev and others like him? Insignificance. Tattooed vacuum. Education? What for? To bleat a dozen words to a booming rhythm, you don't need education. Schools are over the roof. Rhyme? God why? This is rap, "type music" for those who do not know how to do anything.
A good guideline for growing up, right? You don't need education. Nothing is needed, not even intelligence is needed. It is in our time that everyone, from Tsoi to Revyakin, was trying to convey, show, draw with words to music, to the British flag.
Today we need to paint up with tattoos (I have nothing against when it is beautiful and tasteful, but this is not about "Morgensterns") and start mumbling words. And if ears are given, they will hear.
Why?
I talked with people from 13 to 30. Everything is simple: Kinchev, Shevchuk, Butusov, Kipelov, Mavrin, Sukachev, Galanin, Voronin, Borzykin, Makarevich, Varshavsky, Samoilovs are ours. This is old, so ancient is ours. Understandable for those who are over 30 today. And the well-groomed generations cannot understand them anymore. Too difficult, you know. It's confusing, as they say.
And then, it's really ours. And we are, alas, not the best examples today. And besides, each generation needs exactly its own. Our parents had enough of Kobzon, Magomayev, Okudzhava, Vysotsky and VIA, we needed the above people. And it's great that they happened in that country. That Rock has come.
The next generation did well too. Helavisa, Chancellor Guy, Lagutenko, Vasiliev, Gorshenev and Knyazev - it was! And in some cases, no worse than in our times.
And then everything. People are over. Anyway, they were still from there, from the "beautiful far away." Vasiliev 1969 release, Lagutenko 1968, Khelavisa / O Shey - 1976, Knyazev - 1973. You can go on, and, moreover, ad infinitum.
A cruel fact: Russian independence for its entire existence did not give rise to anyone worthwhile. The only exception I can consider (and I think) is Ivan Alekseev, who is Noize MC. Indeed, this is practically the only person in whose works there is spirit and meaning. And even then, apparently, not for long. The UK is already working on this.
All the rest are "morgenshtyrny". Beating on the brain with beat-boxes and humming sets of words, poorly connected by meaning. Often - utterly obscene.
And let's not argue that our state is doing nothing in this regard. He, the state, simply does not care. Will not it, the state, destroy Business, which is sacred for the "Schmorgenshtyrns"?
No, for the state, just, it is very useful to mortify generations. Fools are easier to manage, it is common knowledge. That is why "Shtyrny" is very useful.
The other is alarming. In search of arguments, I went to visit two families. Communicate with the younger generations (13 and 15 years old). My questions were simple, but the reaction of my parents ... "By the way, what are you listening to?" sounded in both cases.
I need to talk about half-disdainful answers in the style of "What's the difference to you now?" I won't. Parents have no time to study what the kids breathe. Logically, everyone has work, work, survival, and so on.
Indifference elevated to a cult
And the "Morgenshturns" bludgeon on the brains. And - most importantly - they broadcast how stylish and cool it is to be a scoundrel.
And now the question is: how much can you expect anything patriotic from such people? No, really, how much do you believe that these people, when they grow up, can, if something happens, take it in their hands
weapon
and go to defend the country?
Personally, I don't believe it at all.
And not because Valeev is a stupid obscenity with no meaning and base, not quite rhymed lines, which there is no point in citing, Roskomnadzor will not miss any of his exclusions here. But these lines are listened to as "theirs" by everyone who will have to become someone tomorrow.
Yes, they will grow !!! This is the main problem !!!
They will grow up and want to be realized! How? Yes, like Danya Milokhin. To talk nonsense and get paid for it. I do not know who the day after tomorrow will stand at the machines, apparently, it will be the Chinese. Or Uzbeks. But definitely not Russians.
As it was before? Everything was clear: excellent students and good students went to universities, C-students went for special education. Now it seems that the Unified State Exam and the average grade allow filtering, but ... it only works for a minuscule budgetary places. A commercial education allows anyone to get a degree.
And why a vocational school / college, if you can take an iPhone and start sculpting an imperishable in "Tik-Tok"? We will talk about this cesspool separately, but the example of Dani Milokhin is now the light at the end of the tunnel for many. Why learn anything when you can be nice?
This is the sword of Damocles that hangs over the Russian tomorrow today. Tomorrow, I assure you, no one will go for the machine. It sucks. The IT sphere, sitting at the computer or blogging - this is the ideal for many.
Now for those who say that I am broadcasting because of my computer: yes, of course. Just three of the three medical factories where I worked, alas, that's all. Not my fault, if anything. And here it seems to work. 20 million reads per year - not Danya Milokhin, but there is something like that.
Moreover, do not worry, soon it will be fine with such writers who can convey something to the reader in Russian. In the sense - will end. The Ministry of Education is working hard on this.
But those who want to do something are also problematic with this. As dogs, forgive me, everyone understands, it is not very good to say and express. Although dogs sometimes do better than some people.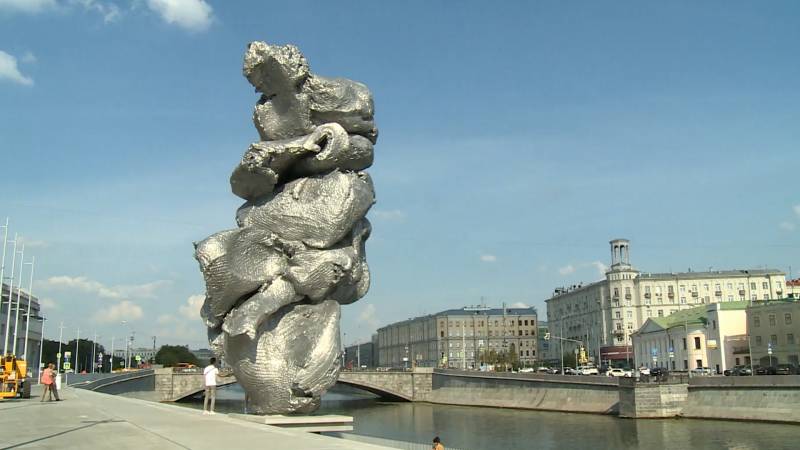 What's this? Yes it is clear. What was in the brains poured out onto the embankment of the Moskva River.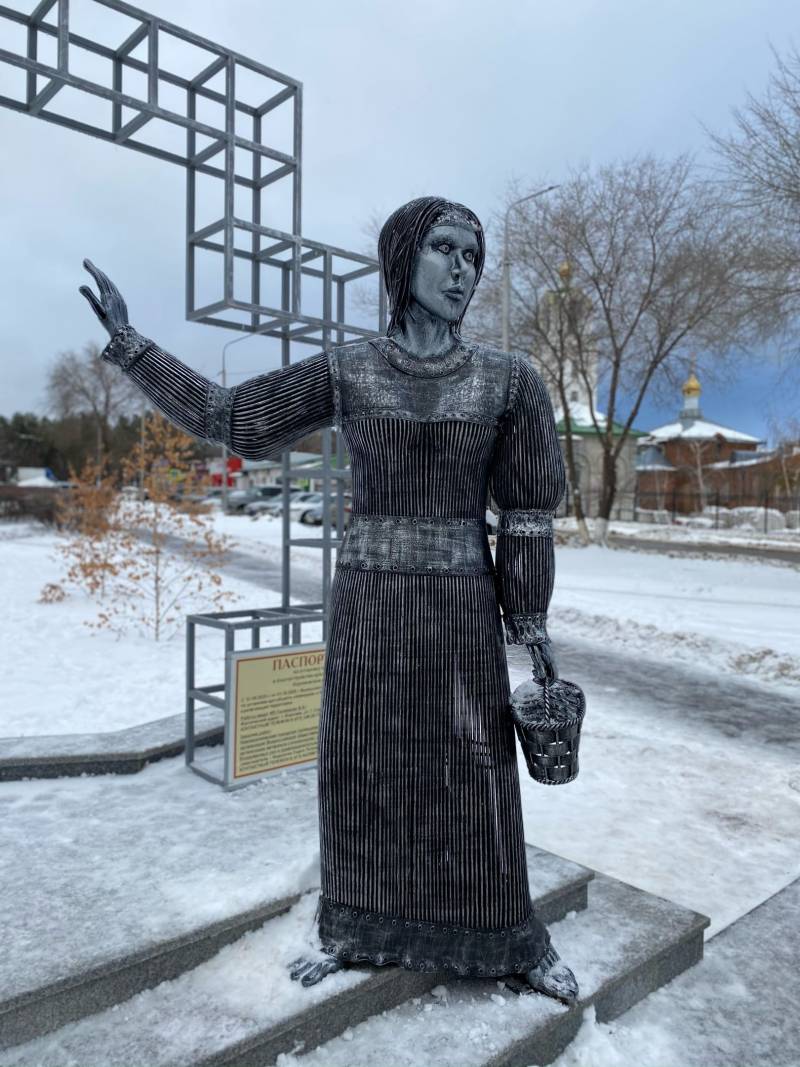 You saw this horror too. Our, Novovoronezh Alenka.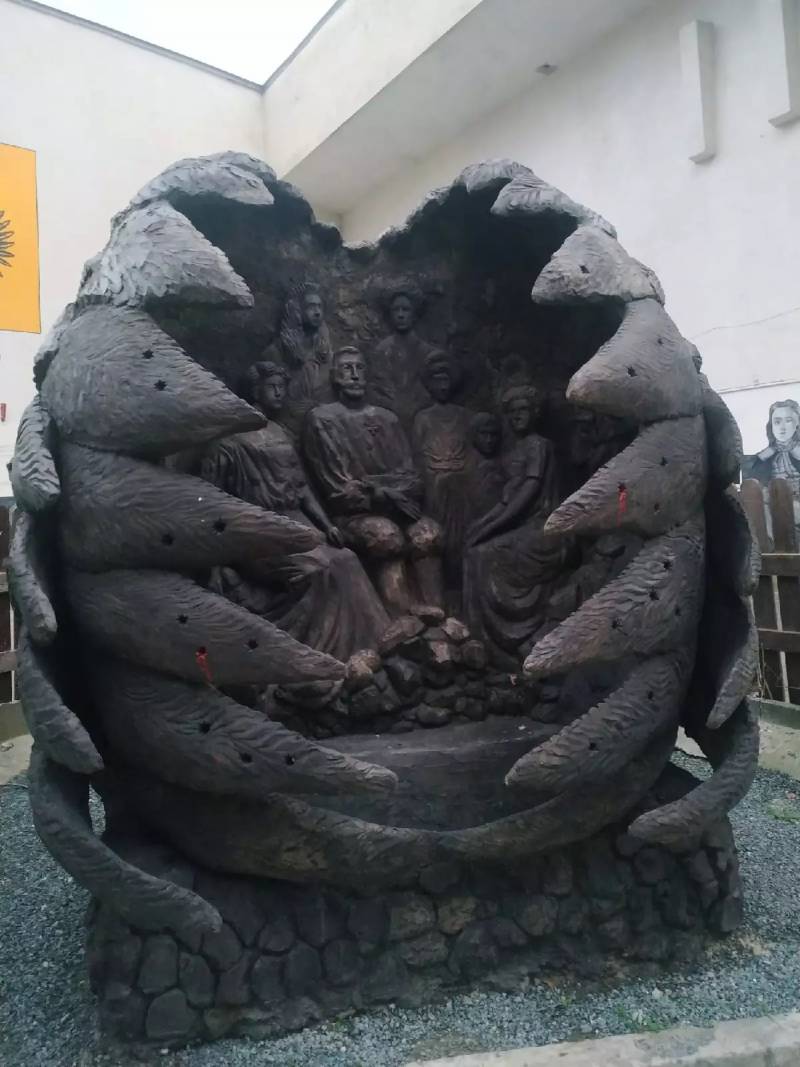 And here's the new one. From the Yalta monarchists. Also raises questions for compliance. What is this, Alien, sundew, battleship - who or what is absorbing the family of Nikolai Romanov?
It turns out that the angel protects them with his wings. This is how one of the creators of IT, Anastasia Almyashova, explained.
If I were in the place of the Russian Orthodox Church, I would be indignant. How much the capabilities of angels are very much underestimated, if you remember
history
... That is, if the angel covered with wings, then why such a result?
But in fact, this nightmare is purely rejection. Why? Because it is not clear. Yes, we wanted the best, it turned out as usual.
And this is not harmful. It's just the inability to clearly express your thoughts. And this is what awaits Russia literally in 10-15 years.
However, even now everything is fine. You can read this commentary on the Review without an auto-editor, but go to YouTube or Tiktok. A cold shower is provided. Moreover, the younger, the more illiterate and incoherent the texts.
The country is getting stupid and dumb by simply catastrophic steps. Meanwhile, the Teacher tomorrow will be much more important than the banker or manager. And the Minister of Education is much more important to the country than anyone else.
And here we come to the main thing, which I promised at the beginning.
In general, after the Donbass, he promised to be the initiator of all sorts of projects, but, apparently, worth it. So, gentlemen who have looked through and comrades who have read the text. If you agree that a complete nightmare is going on in our culture and education, then let's act.
The main question of the day: what does the author suggest?
The author suggests remembering (especially patriots of all stripes) that we are not only readers and writers under various anonymous nicknames (not all, not all), but also citizens of the Russian Federation. And this means - not only trembling creatures, but also having the right.
The right to demand from the president of the country appropriate actions.
In accordance with the Federal Constitutional Law of 06.11.2020 N 4-FKZ "On the Government of the Russian Federation", in particular, its Article 10 "Appointment to the office of federal ministers",
1. The President of the Russian Federation appoints to office:

1) federal ministers - heads of federal executive bodies in charge of defense, state security, internal affairs, justice, foreign affairs, prevention of emergency situations and elimination of the consequences of natural disasters, public safety, after consultation with the Federation Council of the Federal Assembly of the Russian Federation (hereinafter - Council of the Federation);

2) other federal ministers after the approval of their candidatures by the State Duma.
According to clause 2 of article 10, citizens of Russia have every right to apply through the appropriate functionals (from public services to the electronic reception of the president) with a DEMAND to replace the minister of education, as they are completely unable to cope with their duties.
In fact, the previous ones did not cope very well, but something has really been going on in our education lately.
And further, so as not to be satisfied with what has already been achieved. For "if you criticize, offer."
Next, I propose to familiarize yourself with what this person says:
And having listened very carefully to what was said, I am convinced that in the post of Minister of Education and Science it is
Alexander Vladimirovich Savvateev
is able to pull Russian education out of the quagmire where Messrs. Filippov, Fursenko, Livanov (especially) drove it, and even with God's help, Vasilyeva is not very successful. At least the rapidly growing wealthy teachers speak about it out loud.
So, we are writing letters to the president. Whoever sees fit, demand, ask, some, over there, record video messages on their knees on the Internet. Personally, I consider it possible to demand.
And then we send our letters and answers to them to me. To my mail
[email protected]
... And, say, in March, we publish the results. My appeal will go first, I hope it will not be considered immodesty, as the saying goes, "who fooled - he started," and then those who are really not indifferent to the situation in the country.
Here we will see who is a real boar on our website, and who came to discuss the author purely.
I invite everyone: communists, non-party people, monarchists, rightists, leftists, and so on. Members and sympathizers of "United Russia" have the right not to strain, everything is fine with them in the country, all the way.
This is a simple matter, half an hour of your life. At the Kremlin, of course, it is difficult, but through state services it is quite possible to cope.
Yes, and if someone knows his State Duma deputy and knocks on his head, he will have a separate respect.
So who is "not weak", who thinks that this country is worth fighting for at least for the sake of grandchildren-great-grandchildren - there is a trench, I'm already in it, come in. We then together did a lot of good things for Donbass, apparently, and here they will definitely not do without us.
We want results - we need to act.