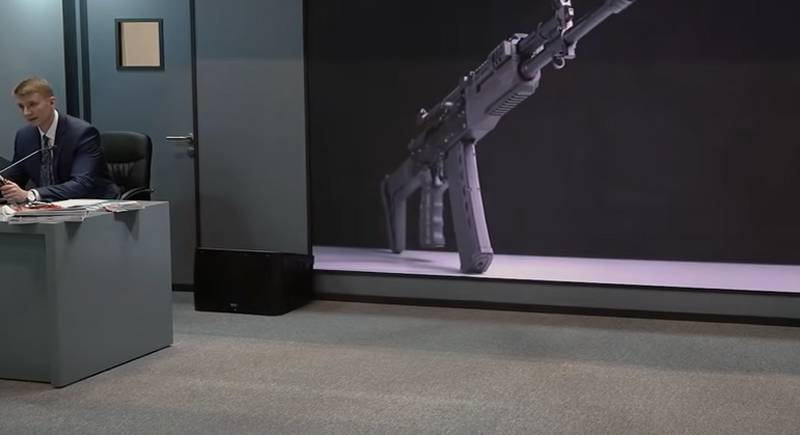 As noted by the press secretary of the Federal Service for Military-Technical Cooperation (FSMTC) Valeria Reshetnikova in an interview with
RIA News
The Russian Federation signed the first contracts for the new AK-19 assault rifle. This machine is notable for the fact that it was created under the patronage of the NATO standard. This circumstance alone ensured a steady interest in the new machine in other countries.
For the first time abroad, the AK-19 was presented at the international exhibition IDEX-2021, which was held in February in Abu Dhabi (UAE). The new machine gun was created on the basis of the AK-12, but with the condition that 5,56x45 mm cartridges used in the armies of NATO countries were suitable for it. AK-19 is equipped with Picatinny rails, telescopic stock, optical sight, quick-release device for silent and flameless shooting. Another interesting detail is that it can be effectively used in hot and humid climates, which makes it interesting for the armies of southern countries.
In Russia, they expect that the AK-19 will be bought, first of all, by the armies of the Persian Gulf countries, which have the appropriate financial resources and at the same time use the cartridges of the North Atlantic Alliance standard.
According to Reshetnikova, in 2022, a plant for the production of Kalashnikov assault rifles and cartridges for them will start operating in Venezuela. The enterprise will produce cartridges for AK. Although American sanctions are in force against Venezuela, Russia does not see any particular obstacles to the launch of the plant: its construction is at the final stage. All assembly lines are assembled by Russian specialists.
Another
weapons
the project is being implemented by Russia in India: here in the city of Corva, in the state of Uttar Pradesh, it is planned to produce more than 600 AK-203 assault rifles under a Russian license.