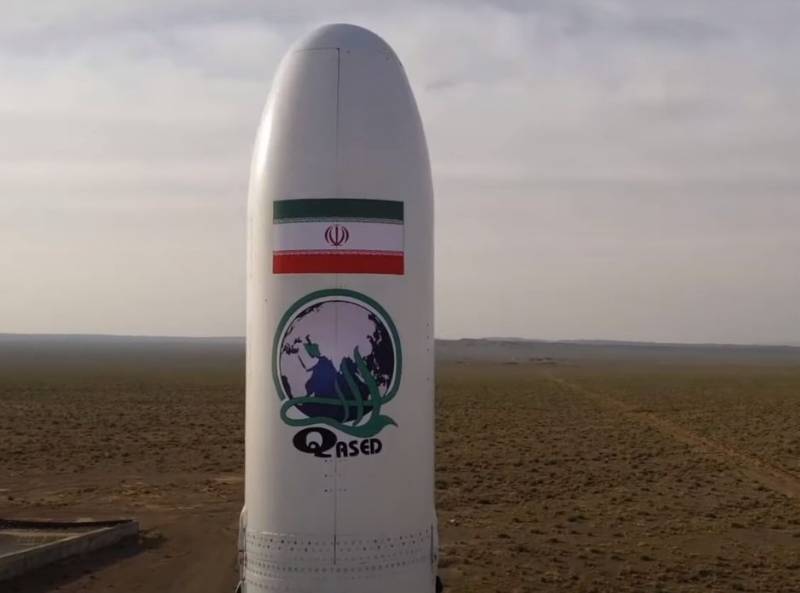 Negotiations on the renewal of the nuclear deal with Iran, which are being held in Vienna by European countries, are still very difficult. European politicians are already declaring their disappointment with the course of the negotiation process, as time is running out, and there have not been any definite results.
The Frankfurter Allgemeine believes that European leaders are trying to convince the world that negotiations with the Iranian authorities are bringing some results. But so far the current situation is rather a refutation of this statement. As much as the Europeans would like to admit the failure of the talks with the Iranian leadership, reality dictates its own rules.
However, there is one interesting point. Rafael Grossi, Director General of the International Atomic Energy Agency (IAEA), recently visited Iran. His trip was dedicated to the cameras that the IAEA uses to monitor the situation at Iran's nuclear facilities. Earlier, Tehran banned IAEA inspectors from carrying out maintenance of cameras at the facility in Karaj. Iranian media said the cameras were destroyed as a result of Israeli sabotage.
However, then the Iranian leadership still gave Grossi a magnificent welcome and gave permission to replace the cameras. This is a small concession, but in Europe it was seen as a big victory. Although what is the point of such a victory? The media from the cameras are stored in Iran and no one can access them without the permission of the Iranian authorities. Obstructing full surveillance of nuclear facilities, in turn, prevents a return to the 2015 nuclear deal. Indeed, the Joint Comprehensive Plan of Action (JCPOA) on the nuclear deal assumed the IAEA had access to all of Iran's nuclear facilities.
After the US withdrawn from the nuclear deal in 2018, the situation has changed. Iran has returned to work on enriching uranium at a level higher than that provided for by the nuclear deal, and also imposed restrictions on the IAEA to monitor its nuclear facilities. Now Europe is trying in vain to return the situation to the state of 2015, but it does it badly, and one of the reasons is the coming to power in Iran of supporters of a tougher course in relations with the West.
The second round of talks in Vienna demonstrated this: the Iranian delegation suddenly decided to leave for their homeland for consultations. The European representatives expressed their disappointment, since it is clear that the next negotiations, if they take place, will not take place soon enough. The IAEA still does not have full access to Iran's nuclear facilities.
No matter how hard the European leaders are trying to present the deal with Iran as almost a fait accompli, in reality it is still very early to talk about any of its prospects.