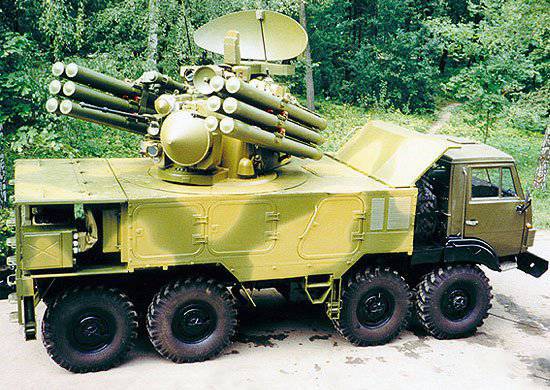 The Ministry of Defense of the Russian Federation commented on an article in the Izvestia newspaper about the alleged refusal of the Ground Forces Command to adopt the Pantsir-S1 anti-aircraft missile system (ZRPK).
The Pantsir-S anti-aircraft missile-gun complex (ZRPK) has been adopted and is already being supplied to the Aerospace Defense Forces.
In September-October of this year, the second installment of the Pantsir-S ZRPK party is expected. The main task of this unit will be to cover the Triumph C-400 anti-aircraft missile systems in combat positions from enemy air attack weapons.
A modification of the Shell-S complex is also being developed for the Ground Forces and the Naval
Fleet
.
Work is currently underway to adapt the Pantsir-С1 air defense system to the requirements for air defense weapons of general purpose. Upon their completion, a prototype of the complex will be submitted for military trials.
Troop tests of the complex have not yet been conducted. Only after their completion will it be possible to talk about when this complex will begin to enter into service with the Ground Forces.
The existing modification of the Pantsir-S ZRPK fully complies with the requirements for weapons and military equipment of the anti-aircraft missile units of the Air Force and the Aerospace Defense Forces.