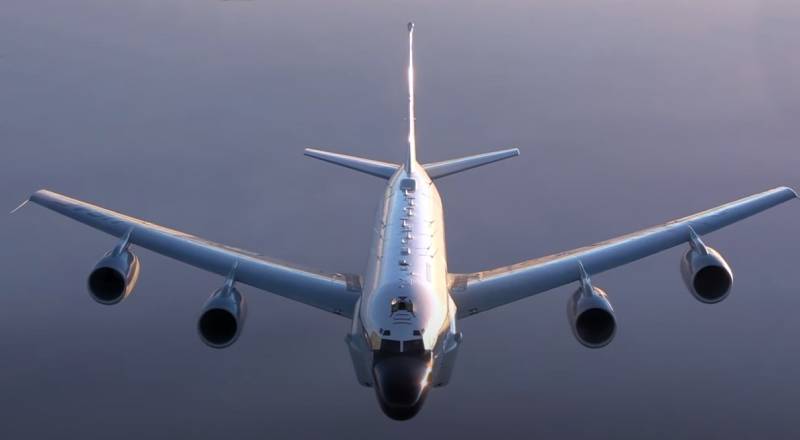 An American reconnaissance aircraft flew over the territory of Ukraine along a route passing along the territories of Donbass not controlled by Kiev.
As the Polish spotter (traffic observer) informs on Twitter
aviation
) with the nickname 360 ​​° Radar, the US Air Force RC-135V electronic reconnaissance aircraft took off from the Chania airbase, located in Greek Crete. After air refueling, which took place over the Black Sea, he began a monitoring flight over Ukraine, moving along the course Nikolaev - Melitopol - Kramatorsk - Izium - Poltava.
Thus, the American reconnaissance officer was in the airspace, allowing him to monitor the territory of Donbass and the Russian Azov region. Apparently, the purpose of the mission was to identify the positions and places of concentration of troops of the armed forces of the people's republics.
Flights of this kind have already become regular. So, a similar monitoring was carried out on December 11 by the US Air Force RC-135W. It is possible that the increased frequency of air reconnaissance missions by US aviation is associated with the expected deployment of hostilities in the near future.
The recent statements by Russian President Vladimir Putin were regarded in the West as an ultimatum demanding to stop NATO's eastward advance. The excitement is fueled by the press, claiming the concentration of Russian troops along the Ukrainian border. At the same time, photographs posted by the Ministry of Defense of the Russian Federation, which demonstrate exercises in the Urals and Siberia, are cited as "evidence".