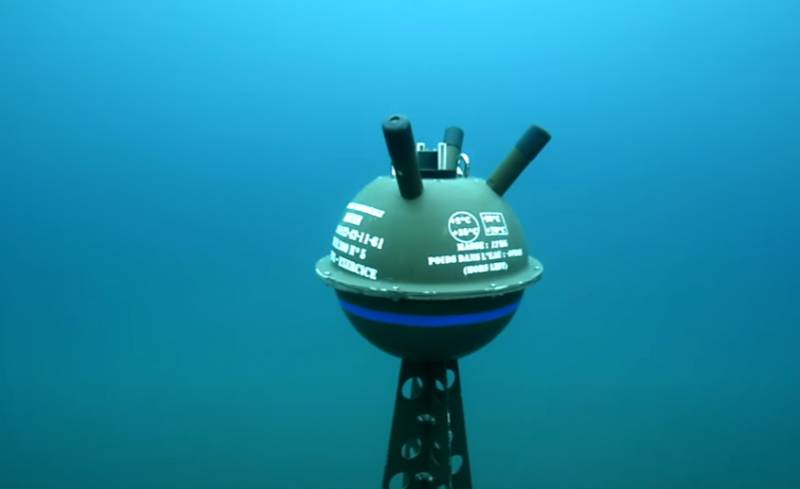 The image is illustrative.
The Estonian navy received modern contact action sea mines from Finland. The corresponding agreement between the representatives of the two countries was concluded in 2020.
This was reported by the Estonian television and radio company ERR, referring to the commander of the country's naval forces, Commodore Juri Saska.
According to its principle of action, it is
weapon
is fundamentally different from conventional contact mines, since it does not need to come into contact with the ship's hull to be triggered. The depth of their placement depends on whether they are intended to destroy enemy ships or submarines.
Yuri Saska noted that, according to international standards, one should warn about the placement of mines in their own or neutral waters. After all, their installation limits the freedom of navigation, that is, the ability to transport goods and passengers.
When using Finnish mines, certain difficulties arise. In particular, difficulties can be caused by mapping their location and setting them up to be triggered by enemy ships. To cope with this, you need to have a certain set of knowledge and skills.
An ordinary sailor can't handle it
- declared the Estonian commodore.
Actually, in the Estonian Navy, this task is beyond the power of anyone, since the relevant specialists have not yet been recruited. As a result: there are mines, no specialists.
Earlier it was reported that in October Estonia ordered an Israeli-made Blue Spear (5G SSM) anti-ship missile system.