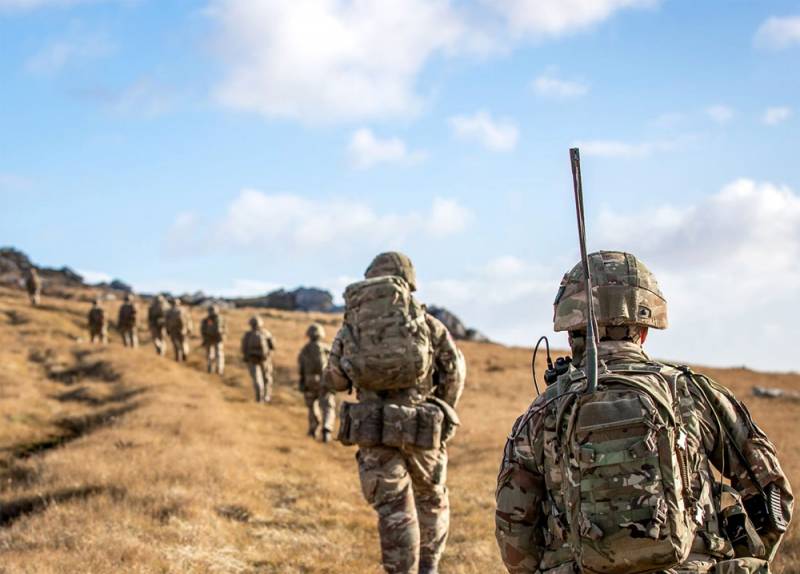 Already the British Ministry of Defense makes it clear that it is not going to fight for Ukraine and in Ukraine with its own servicemen. A statement in more florid wording was made by the head of the United Kingdom's military department, Ben Wallace.
According to the British minister, London is ready to evacuate "all its servicemen from the territory of Ukraine in the event of an aggravation of the situation and the transition of an armed conflict to an acute phase." At the same time, Wallace said that at the moment on the Ukrainian territory from the British military there are mainly military instructors stationed in one of the military units in the area of ​​the Yavoriv training ground.
According to the General Staff of the British Army, there are "several dozen British troops" in Ukraine:
A small group of our military instructors in case of aggravation of the situation will be sent to Poland from the territory of Ukraine.
It was noted that this will be carried out after the order of the head of the Joint Operations Directorate of the British Army, General Charles Strickland. According to the British press, Strickland's department "is closely watching the situation in Ukraine."
According to British Defense Secretary Ben Wallace, he still hopes that there will be no escalation, but at the same time adds that if it happens, "the British military contingent will be withdrawn quickly and safely."
At the same time, London does not comment on the information that not only officers from among the instructors are in Ukraine, but also representatives of special operations forces and, possibly, fighters from NATO PMCs. In this regard, the question arises (primarily for Ukraine): will London also evacuate them in the event of the outbreak of hostilities, or is the British command cunning?