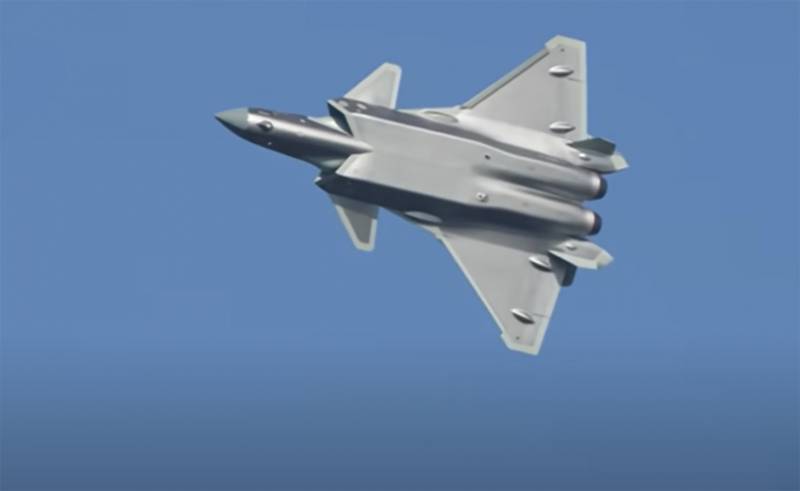 The Chinese press at the end of the year acknowledged a significant delay in delivery of the fifth generation J-20 fighters with new WS-15 engines to the troops. Recall that according to the initial plans, aircraft with such Chinese-made engines were supposed to appear in the PLA Air Force in the first half of 2021, then due to the identified technological problems, the delivery was postponed to the 4th quarter of the year. However, a few days ago, a piece appeared in the public account of Chengfei (refers to the Chengdu Aircraft Industry), which speaks of "challenging R&D tasks in the 4th quarter of the year, about the difficult situation with the research, production and supply of components for the J-20."
On this basis, it was concluded that
aviation
the WS-15 engines were never brought to a technologically acceptable option.
It should be recalled that Chinese engineers and scientists are trying to solve the problems with the loss of engine thrust when it reaches operating temperatures. One of the solutions to this problem was associated with the use of a special fullerene film. However, this option also did not work, since the film led to excessive fuel consumption and, as a result, a sharp reduction in the fighter's range.
It is now becoming clear that the Chinese-made J-20 fighters with WS-15 engines will not be part of the PLA Air Force until the end of the year.
From posts in Chinese sources:
Chengdu Aircraft Industry is seriously lagging behind the flight test plan and work on putting fighters into service.
In this regard, it has been suggested that the serial production of the J-20 with new engines is still a long way off.
The publications were picked up in the American press. The Epoch Times writes that "we can hardly expect mass production of J-20 fighters with new aircraft engines in the near future."
Solving technological problems with WS-15 engines by the end of 2021 turned out to be an insoluble task for Chinese specialists. In this regard, the test schedule for the promising engine is changing again, as is the schedule for the supply of J-20 with such engines to the Chinese air force.