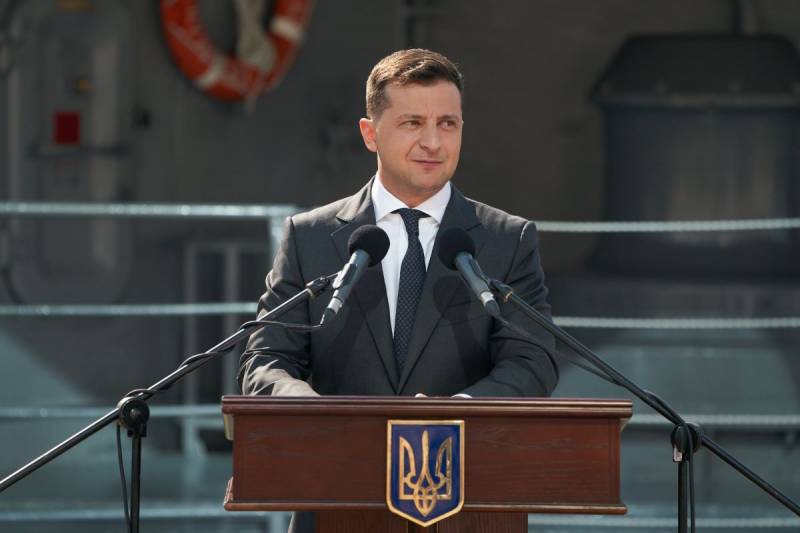 One of the peculiarities of the President of Ukraine and those who hold senior positions in the Ukrainian government bodies today is their lack of experience in public administration. Therefore, in the United States, they fear that over Zelensky, a major war on a global scale could begin, which could also affect the United States.
American journalist Andrew Kremer writes about this in an article published by The New York Times.
He believes that the inexperience of the Kiev leadership can cause the escalation of the armed conflict in Donbass into a full-scale military clash. This, in turn, the journalist believes, will increase friction between Washington and Moscow, which ultimately can lead to a major war, in which the United States may also be involved.
Any careless step can lead to a war that threatens to seriously worsen relations between Russia and the United States.
- writes Kramer.
He criticizes Zelensky for the fact that instead of specialists who understand Ukraine's foreign and domestic policy, the president of this country has surrounded himself with representatives of show business loyal to him. The American notes that specialists in the entertainment industry hold important positions even in law enforcement agencies.
At the same time, a major American publication emphasizes that during his presidency, Zelensky never managed to achieve unequivocal loyalty from the American authorities. It got to the point that the Biden administration began to suspend the supply of military aid to Ukraine, previously approved by Congress.
In this regard, some American experts point out that Ukraine itself is capable of aggravating the situation in order to get the US to provide military assistance and additional credit funds.