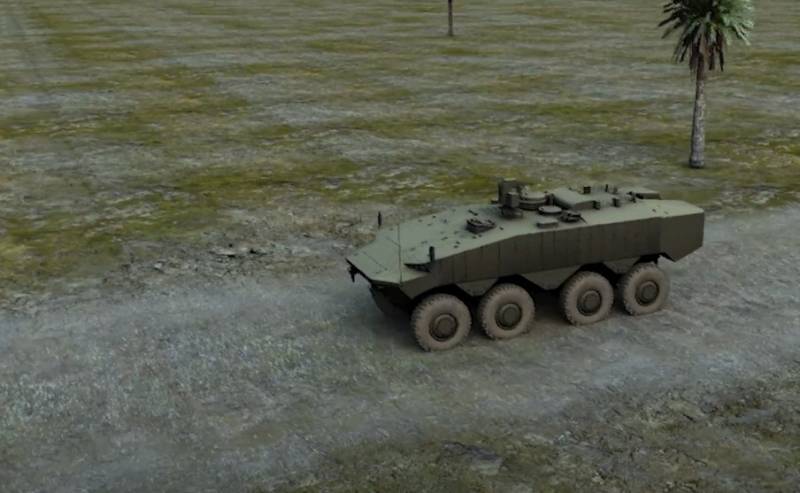 The Israeli company has completed the shipment of the first batch of the latest video surveillance systems designed to be installed on the IDF armored personnel carriers.
As explained at the Nir-Or company, which developed the new product, it belongs to a new generation of video monitoring equipment and has been successfully tested in combat conditions. The Namer armored personnel carrier is to be equipped with video systems.
According to the head of the company, Nir-Or has been supplying the Israel Defense Forces with its products for many years. The new model is capable of operating in a multidimensional situational awareness mode. The expansion of the potential of the video system became possible thanks to the introduction of artificial intelligence, the algorithms of which were adapted for use on armored vehicles and special combat platforms.
Namer belongs to the class of heavy armored personnel carriers. Work on its creation started in 2004. The vehicle is produced on the Merkava MBT chassis (by analogy with the Akhzarit, based on captured T-54 and T-55) and is capable of delivering 9 soldiers to the front line. Thanks to the elements of the KAZ Trophy, the landing force and the crew have additional protection. As of the beginning of 2021, according to the IISS, the IDF was armed with 1 armored personnel carriers, including about 330 Namer and about 230 Achzarit.
Nir-Or is a subsidiary of IMCO Industries, a defense services provider, and has participated in the modernization of a number of combat vehicles, including
tank
Merkava and BTR Namer.