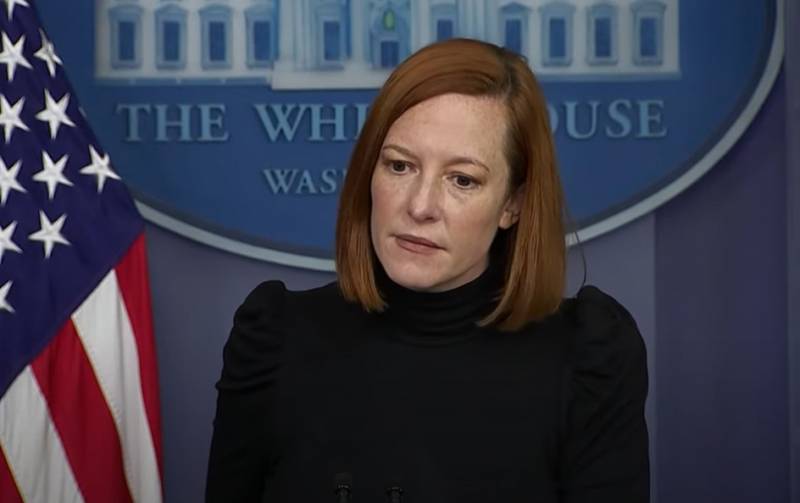 White House spokeswoman Jen Psaki commented on the process of familiarizing the American administration with the proposals on security issues that were presented by the Russian side. Let us recall that Russia considers the further expansion of NATO to the East, as well as the deployment of NATO strike weapons at its borders, categorically unacceptable. At the same time, Russia initiates the signing of a legally binding document on mutual security guarantees. In the West, meanwhile, such Russian initiatives are called "Putin's ultimatum."
Jen Psaki said during the briefing that Washington continues to get acquainted with Russian initiatives, and noted that "the United States could agree with some of them, but some are unacceptable."
Psaki:
It is, of course, impossible to agree with Russia's NATO-related initiatives.
A White House spokeswoman said the North Atlantic Alliance "is a purely defensive structure, not offensive."
Psaki:
And there is no evidence to the contrary. There is no evidence that this could be assumed.
Apparently, the information about how the NATO "defensive" alliance invaded Yugoslavia, having seized Kosovo from Serbia by force, is not proof for Psaki and her employers in this regard. It is not evidence of the aggressive policy of NATO and other invasions of the alliance in third countries, including Libya. Who exactly were NATO members "defending" in northern Africa, and what relation did Libya have to NATO in general? ..
This is an additional confirmation of the words of Vladimir Putin, expressed at the press conference the day before - the words that NATO's trust no longer exists and cannot be.
It should be recalled that on the eve of NATO Secretary General Stoltenberg announced that the alliance did not make any promises to Moscow not to expand to the East after the fall of the Berlin Wall.