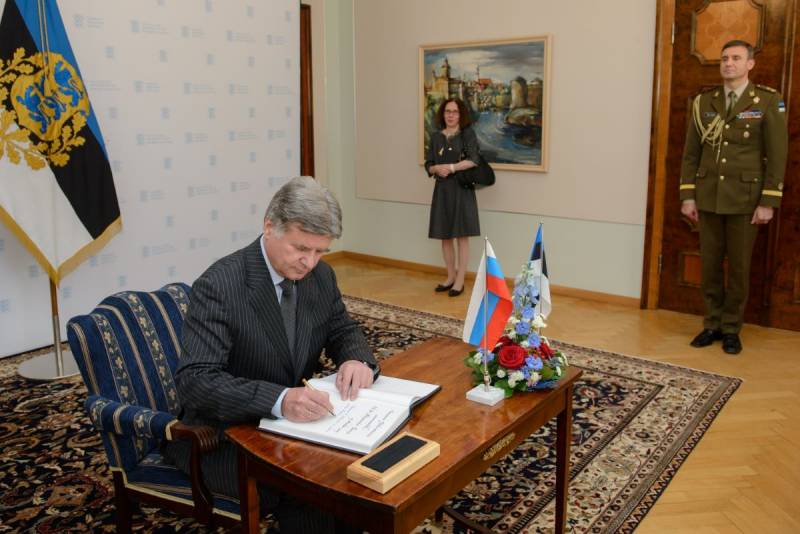 Marko Mihkelson, Chairman of the Foreign Affairs Committee of the Riigikogu (Estonian Parliament), is known for his consistent Russophobic stance. And recently he received a postcard with Christmas greetings from the Russian ambassador to Estonia, Alexander Petrov.
The parliamentarian announced this on his Twitter page, posting there also a photo of congratulations from the Russian diplomat.
In addition to congratulations and wishes, the Russian Ambassador to Tallinn assured the Estonian MP in a Christmas card that Russia would not attack him and his country.
Dear Marko! Please accept the assurances that in the coming 2022 Russia is not going to commit any aggressive actions against its neighbors!
- Petrov wrote to the parliamentarian by hand.
In addition, the postcard contained the text of the Christmas greeting printed in Estonian and English.
It seems that we all misunderstand Russia
- responded Mihkelson about the congratulations of the Russian diplomat.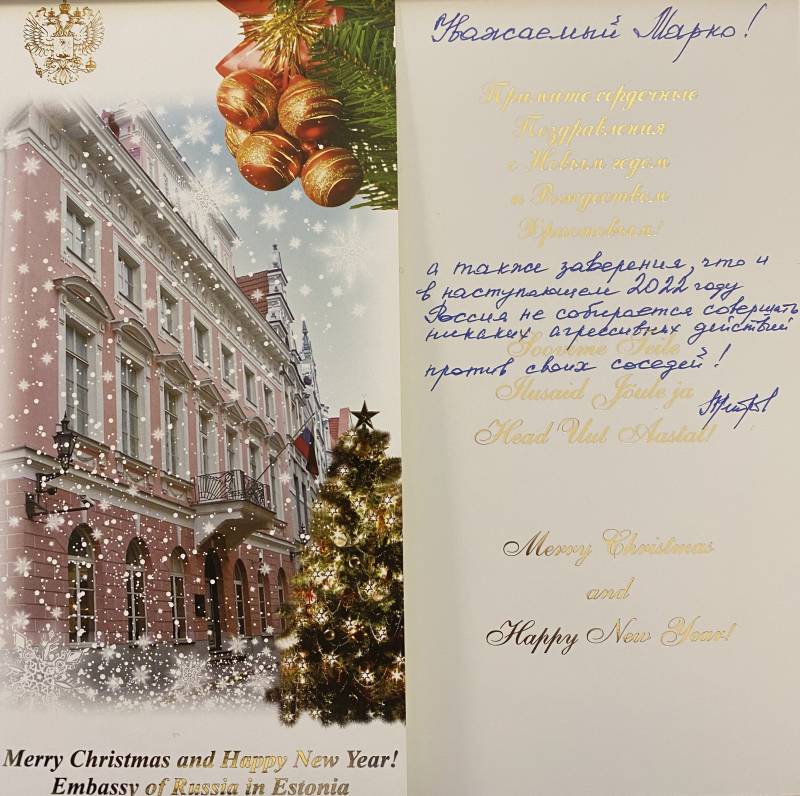 Petrov leaves his post in January and leaves Tallinn. By presidential decree, which came out this week, he is dismissed from his post.
MP Mikhkelson was previously a war correspondent in Chechnya. In recent years, he began to frequently visit the part of Donbass controlled by Kiev.