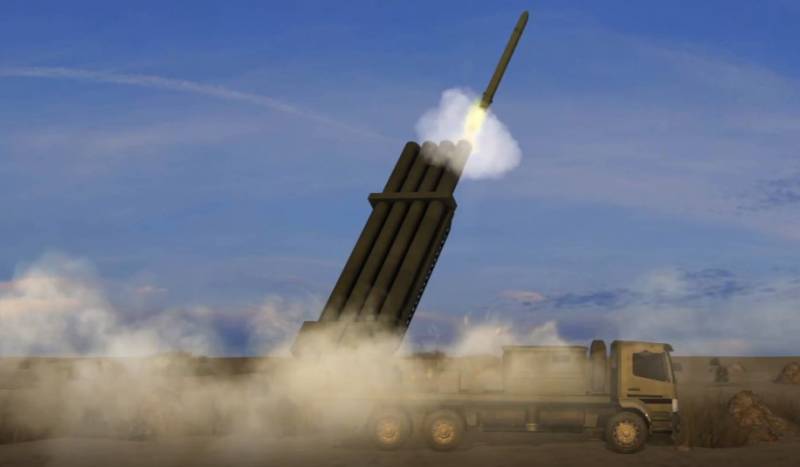 Over the past five years, the DPRK has managed to solve the problem of building up its strategic missile arsenal. Now Pyongyang is allocating funds for the modernization of artillery. New samples of military equipment were presented at the exhibition of arms "Self-Defense 2021".
North Korea's military-industrial complex is flourishing despite the country's economic hardships. The same applies to China, Iran and Russia.
- indicated in the foreign edition 21AAR.
The modernized multiple launch rocket launcher KN-09 aroused "particular concern" for the author. According to him, this system is somewhat comparable to the Chinese product A100 and the Russian BM-30 "Smerch", which are equipped with 300-mm ammunition.
North Korea's rocket artillery is on par with the best products offered by China and Russia
- noted in the publication.
As explained, after the modernization of the KN-09, first seen in the 2000s, it became capable of effective fire at a distance of 200 km. For example, Israeli-made Extra 300-mm missiles have a range of 150 km.
The latest version of the KN-09 is now based on a large wheeled armored chassis and has 12, instead of the previous 4, rails characteristic of the base version.
His younger brothers and sisters are the modernized armored M1991, which has 22 rails for 240-mm missiles, and the improved Russian Grad with 40 rails on an extended 6 × 6 chassis.
- indicated in the publication.
Rearmament of the DPRK army with new heavy analogs of the "Grad" will allow it to strike throughout South Korea.
New variant of KN-09: