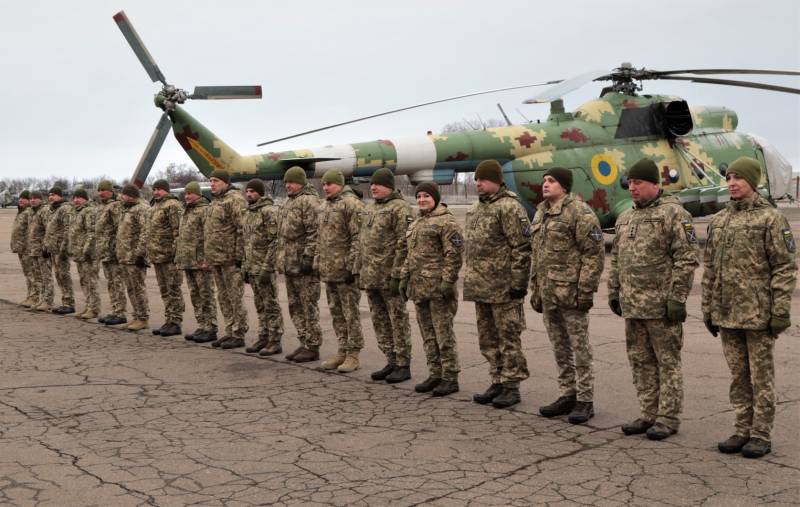 At the meeting of the Trilateral Contact Group, a new agreement was reached. Considering that previous agreements were not always fulfilled, to put it mildly, it is difficult to be optimistic about what was achieved the day before.
This is an agreement that implies a "complete ceasefire" in the Donbas. This was announced by the Office of the Ukrainian President, adding that the office still "retains restrained optimism."
It was noted that during the TCG meeting "it was possible to reach an understanding of the need to restore a complete ceasefire." At the same time, the Ukrainian side does not say who exactly did not have such an understanding in the TCG so far ...
Representative of the Ukrainian delegation in the contact group:
Over a long period of time, there was a feeling of a real opportunity to ensure calm on the line of contact. It is important that we saw readiness from the opposite side. For our part, we have been ready for this for a long time.
At the same time, the Ukrainian representative did not say exactly when the Ukrainian side was ready for peace - from the moment the Bayraktar drone was used, purchased from Turkey, or from the moment the American-made Javelin ATGM system was used in Donbas? ..
The representative of Ukraine said that Kiev is ready to study the issues of opening all, without exception, temporary checkpoints on the demarcation line.
The truce, according to which the agreements were reached, was called "Christmas / New Year".
Now, apparently, one should expect how long it will take for the Ukrainian security officials in the area of ​​the contact line to have another desire to violate the agreements reached within the TCG.