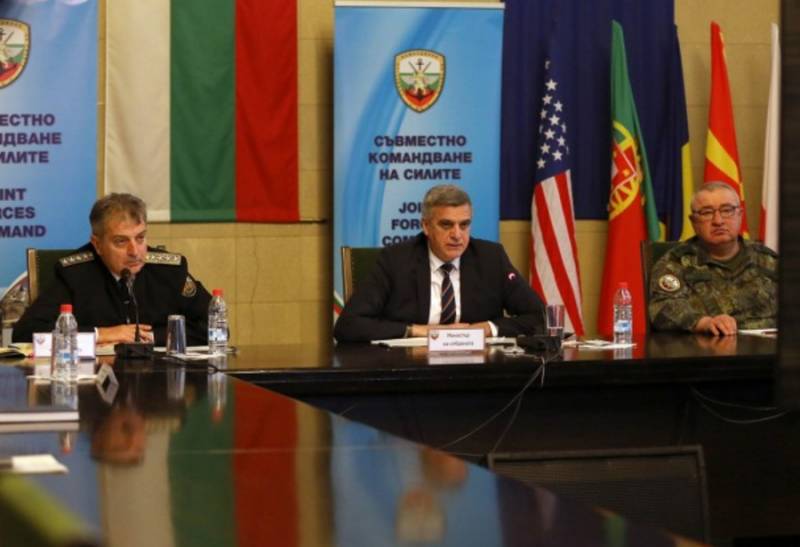 There are no prerequisites for the deployment of NATO troops on the territory of Bulgaria, and the movement of Russian troops near the Ukrainian border is not such a reason. Bulgaria opposes the deployment of NATO military contingent on its territory, according to the German newspaper Der Spiegel.
The publication refers to the entry made by the Bulgarian Minister of Defense on its own Facebook page. In it, Yanov writes that at the moment there are no prerequisites to justify the deployment of NATO troops in Bulgaria. Thus, he commented on the statement of the Supreme Commander of NATO forces, General Tod Walters, who proposed to deploy the alliance's troops on the territory of Bulgaria and Romania in response to the build-up of the Russian military presence on the border with Ukraine.
(...) at this stage there is no reason to consider these events as a direct threat to NATO and the current security zone
- said Stefan Yanov, adding that such a decision does not meet the interests of Bulgaria, as well as NATO.
The German edition emphasizes that the Bulgarians are historically considered a friendly people to Russia.
And here are the readers of another Bulgarian edition "Diary", which published
news
on the possible deployment of a NATO military contingent on the territory of the country, were divided. According to one part, fortunately smaller, but rejoicing at such an event, NATO troops will "put in place" Russia, which understands only the "language of force." The majority, however, oppose the deployment of the military alliance on their territory, claiming pretexts made up for this, including the "aggressive" Russia.
Meanwhile, last Friday in Brussels, Prime Minister of Bulgaria E. Petkov said that the country is fully in solidarity with the position of Europe and the defensive alliance in relation to Ukraine, but did not discuss the issue of deploying new forces of the alliance.