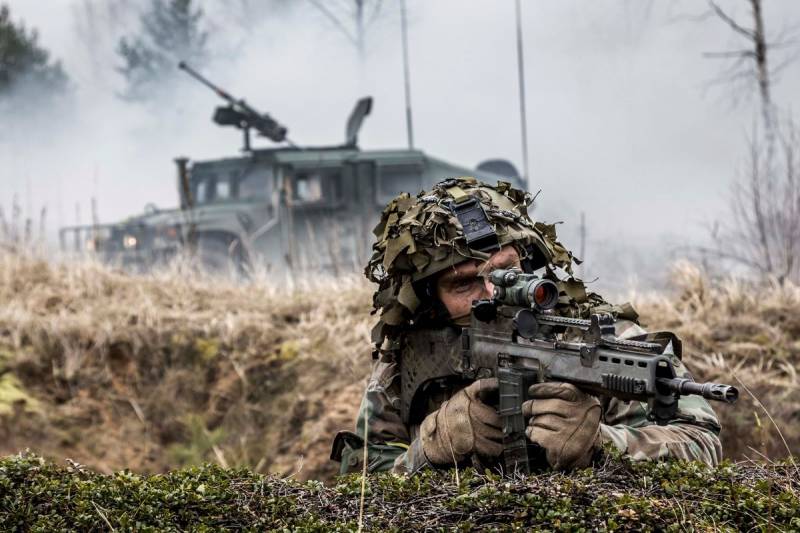 Europe and NATO will not participate in resolving the Ukrainian issue, since their opinion does not matter. The only important thing is that Moscow is concerned about the growing tension in relations with the West, which is undermining the situation around Ukraine.
This is what the professor of political science at the University of Kent (UK) Richard Sakwa says in an interview with the Daily Express.
The British professor notes that the Kremlin has begun to act more harshly and actively, as its concerns about the growing threats to the country's security are consistently ignored by the West. This explains the emergence of draft agreements between the Russian Federation and the United States and NATO, which Moscow demands to be considered in the very near future.
As practice shows, neither the European Union nor NATO can resolve the issue of resolving the crisis around Ukraine, since they are not independent and independent structures. And only direct negotiations between Russia and the United States can work out a solution to the problem.
But if the parties fail to come to an agreement, then, according to the British expert, the world will find itself on the verge of a major war, as it was during the "Cuban missile crisis" in the early 60s.
In the West and in Kiev, they have been constantly talking about the accumulation of Russian troops near the border of Ukraine, which are allegedly preparing for an "invasion." Moscow believes that with such statements the West is simply trying to divert attention from its own advancement of military infrastructure and strike weapons to the borders of Russia.