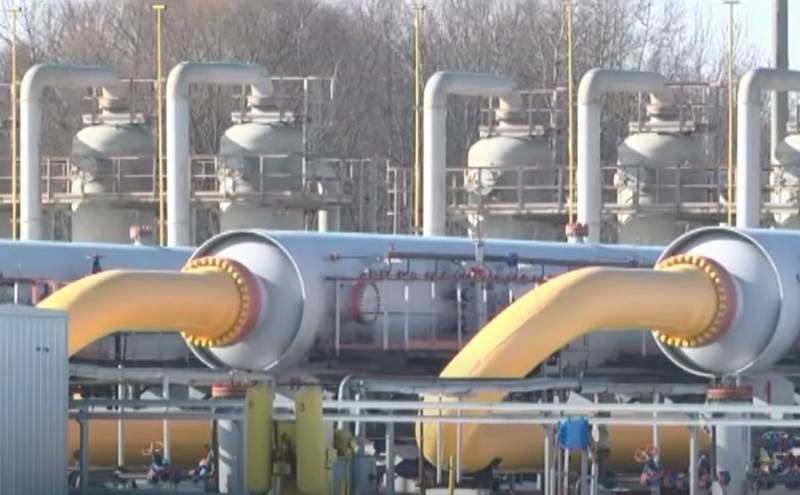 The Ukrainian company "Naftogaz" has complained to the European Commission about the Russian company "Gazprom", the corresponding complaint has already been sent to the instance and has been submitted for consideration.
The Ukrainian company sent a complaint to the EC, in which it accused Gazprom of abuses in the European gas market. According to Naftogaz, the Russian company occupies a dominant position in the gas market, at the same time does not allow other companies, in particular Naftogaz, to earn money, refusing to supply large volumes of gas through Ukraine, although it does have such opportunities.
The complaint was sent to the Directorate General for Competition of the European Commission, it demands that immediate action be taken against Gazprom. In particular, Kiev demands to oblige the Russian company to put up for sale via an electronic platform significant volumes of gas for delivery on the Ukrainian-Russian border. It is even possible on the border of Ukraine and the European Union, Naftogaz will be happy with that.
Naftogaz did not forget to accuse Gazprom of creating an artificial shortage of gas in Europe in order to bring the Nord Stream 2 gas pipeline into operation as soon as possible, bypassing "European legislation." According to Kiev, it was the policy of the Russian company that led to a sharp jump in prices on the European gas market.
Let us remind you that Gazprom has been refusing to buy out additional gas volumes for the fourth month in order to increase transit through the Ukrainian GTS. At the same time, the company regularly fulfills its obligations under the contract with Ukraine, transferring payments based on the pumping of 40 billion cubic meters of gas per year. At the same time, the real pumping volumes are much lower. Kiev admits that after the commissioning of Nord Stream 2, Gazprom will stop pumping gas through Ukraine or start pumping volumes from which there will be no profit.