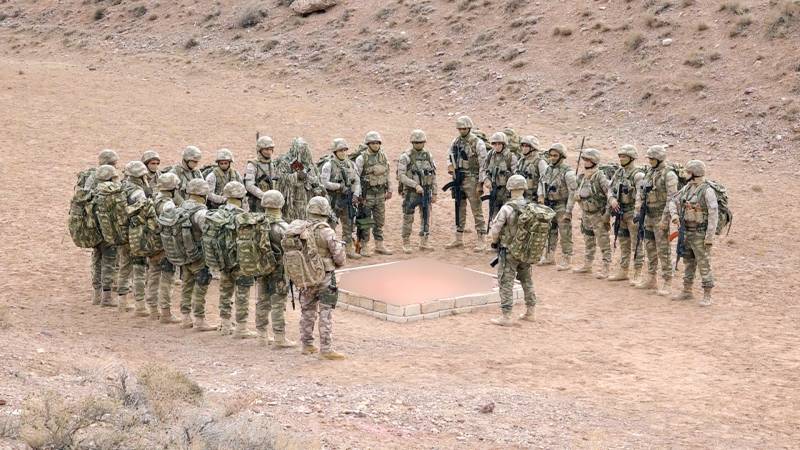 Azerbaijani Defense Minister Colonel General Zakir Hasanov gave an interview to the Azerbaijan newspaper, in which he spoke about the situation on the Armenian-Azerbaijani border. According to the head of the military department of the Transcaucasian state, the Azerbaijani army gives a prompt and adequate response to any provocations.
The general noted the high level of organization of the service of troops in the border areas and stressed that the combat capability and combat readiness of the personnel is also at a high level. New military infrastructure facilities are being created on the border, and the activities of military units are steadily improving.
In addition, the Azerbaijani military, according to Hasanov, are engaged in demining territories, clearing them of unexploded ordnance, and solving problems of a logistical and medical nature.
Let us recall that the Azerbaijani army managed to achieve significant success in the war in Nagorno-Karabakh and to take control of the territories that were previously under the control of the Armenian side. Therefore, now Baku is interested in strengthening its military power on the border with Armenia and will use all the necessary resources and forces for this purpose.
Russian peacekeepers are present in the region to ensure that the parties comply with the agreements reached earlier.