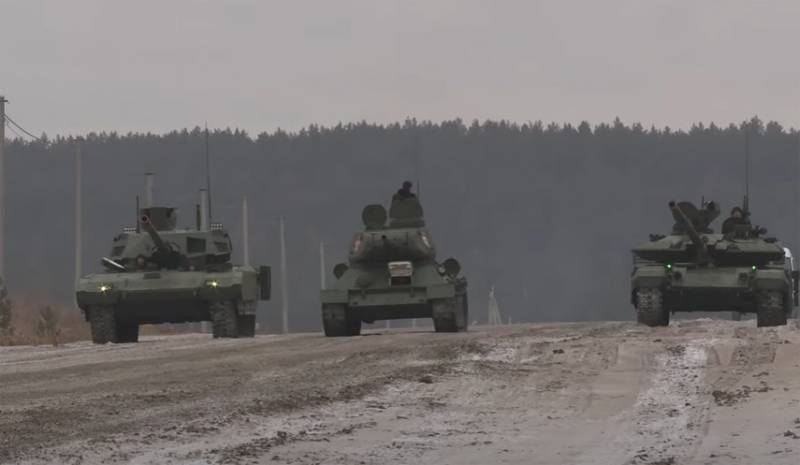 For the first time in the format of a single video, not related to the military parade, three domestic
tank
different eras and some of their capabilities. This idea was decided to be realized by UralVagonZavod, which celebrates its 80th anniversary and is one of the world leaders in tank building.
In the video published by UralVagonZavod, the following tanks are presented: T-34-85, produced from 1944 to 1958, not only in the USSR, but also in the countries of the so-called socialist camp, the main tank T-90 (T-90M), as well as new generation tank T-14 "Armata".
The video material published by the enterprise shows the joint movements of three tanks at one of the sites. Among other things - a kind of tank "drift", as well as "figure skating" with numerous rotations, forward movements in the top three and other spectacular elements.
In addition, some of the capabilities of the mentioned T-14 are shown. For example, this is an ascent to a snow-covered and icy hill with an angle of inclination of up to 40 degrees. The tank successfully overcomes the obstacle.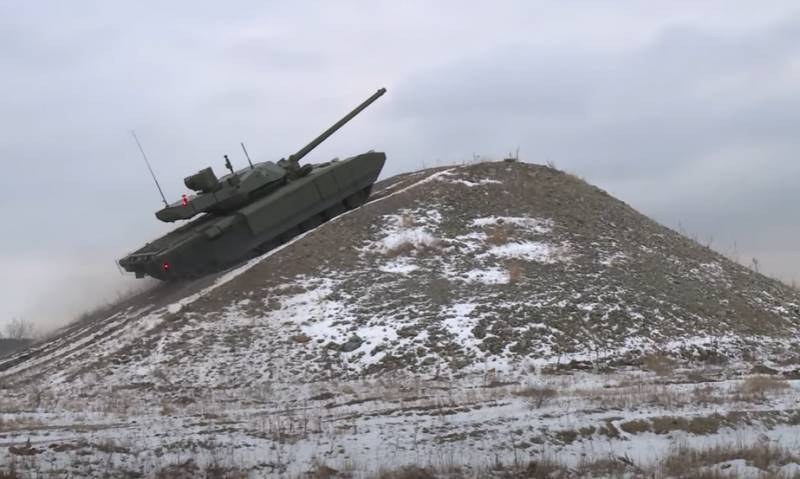 Demonstrated shooting at a target from an MBT T-90 cannon from a special through hangar.