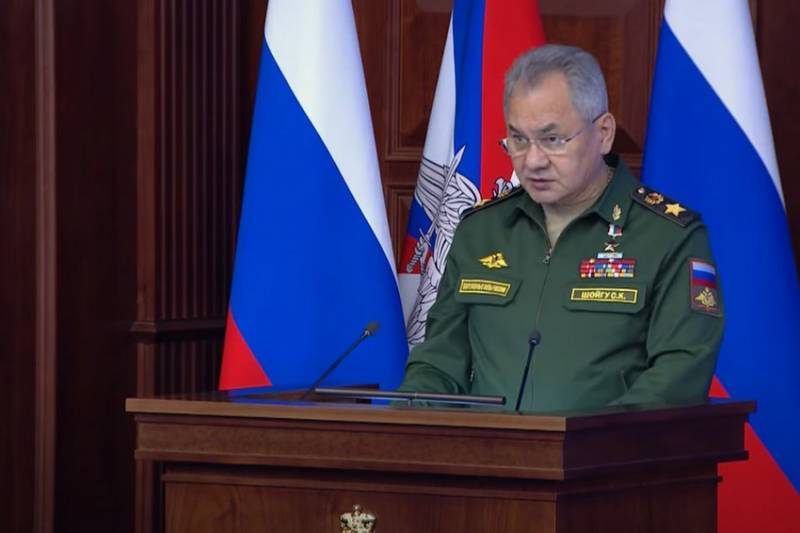 A provocation with the use of chemicals is being prepared in the Donbass; representatives of private military companies from the United States are participating in its preparation. This was stated by Russian Defense Minister Sergei Shoigu.
The head of the military department spoke at an expanded meeting of the collegium of the Ministry of Defense, announcing the preparation of a provocation with the use of chemical
weapons
in the east of Ukraine. According to him, it has been reliably established that up to 120 employees of an American private military company (PMC) are located in the Avdeevka and Priazovskoe areas on the territory of the Donetsk region controlled by Kiev.
According to available information, representatives of the American PMC are training Ukrainian special forces in special operations and active hostilities. Tanks with an unknown chemical substance were delivered there to the area of ​​Avdeevka and Krasny Liman for provocation.
Military experts admit provocations with chemicals on the territory of Ukraine or Donbass in order to accuse Russia and start hostilities. As stated
"Lente.ru"
retired FSB general, military expert Alexander Mikhailov, the United States is a master of provocations, this can be seen from
stories
the outbreak of wars in which the Americans participated. He admitted that the United States is preparing something similar in Ukraine, with sacrifices, in order to blame everything on Russia. According to him, many wars began precisely with provocations.
However, it is too early to say something specifically about the situation with American PMCs in Ukraine, there is too little information, the general noted. This is similar to the controlled leaks that Washington is trying to secure itself against in case of contingencies. If something goes "wrong", you can always blame the PMCs, which allegedly have nothing to do with the government and are not controlled by it.