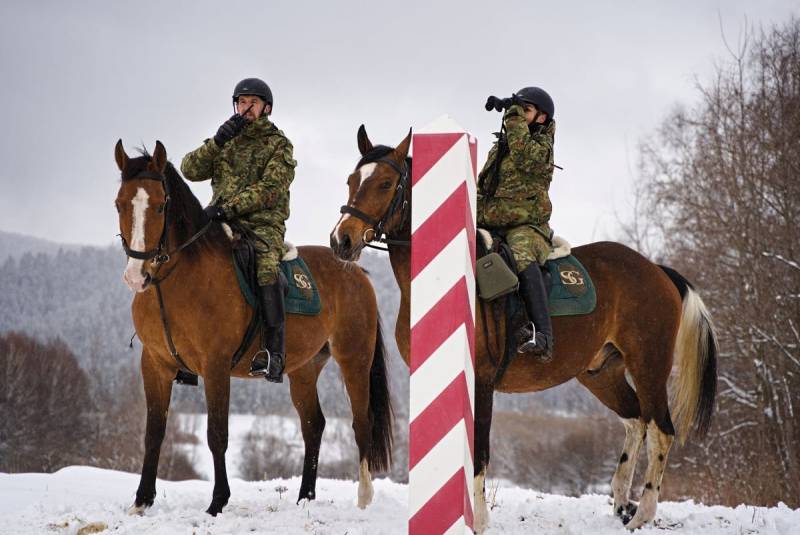 Emil Chechko, a serviceman of the Polish Armed Forces who fled to Belarus, spoke on Belarusian television about the killings by military and border guards of illegal migrants and representatives of human rights organizations helping them. Polish official Maciej Wonsik, who holds the post of Deputy Minister of Internal Affairs, called the words of a defector soldier about the involvement of security forces in the deaths of volunteers on the Belarusian border a lie.
He stated this on the air of the radio company Polskie Radio.
The Deputy Minister of the Ministry of Internal Affairs of Poland called Chechko's statement "sucked from the finger", saying that no one would believe him. Moreover, none of the charitable organizations helping illegal immigrants announced the disappearance of their volunteer representatives. At the same time, Vonsik did not specify which charitable organizations are involved in helping displaced persons. Earlier, in the same Polish Ministry of Internal Affairs, they talked about the "predominantly spontaneous nature of volunteer activity," moreover, such when the path of volunteers to the border was blocked by the Polish security forces.
What this unfortunate young man says on Belarusian television does not even seem like a thing that could happen in Poland.
- the official says.
Earlier, the Polish soldier stated that he personally witnessed the deaths of two volunteers at the hands of the security forces, and that he personally took part in the killings of refugees on the border with the Republic of Belarus. His escape from Poland first became known on December 17 from the message of the State Border Committee of Belarus. At the same time, the Polish side began to lie, first stating that Chechko's servicemen had allegedly died. Then, publications began to appear in the Polish media about Chechko's alleged problems with the law and alcohol.
Whether the Polish soldier told the truth in his interview to Belarusian journalists or not, the investigation will establish. The question of reaction is also important: after all, now Warsaw is already experiencing it when unverified information is expressed in its address by persons who have declared their disagreement with the political position of the country's authorities.