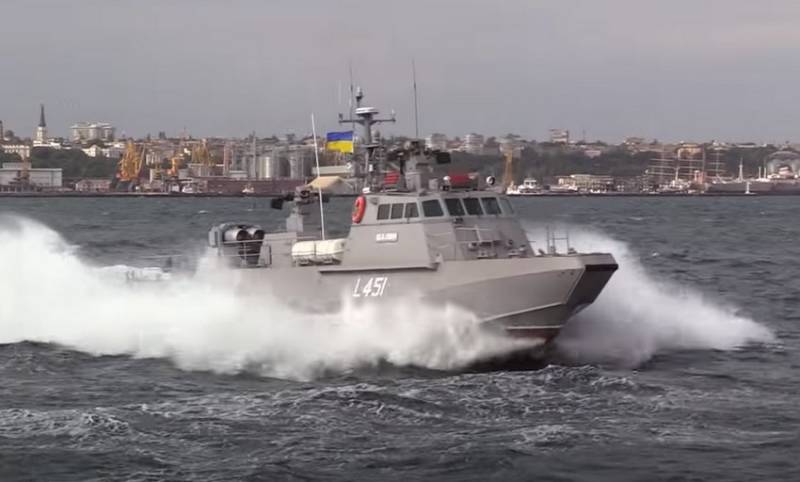 Ukrainian newest landing craft "Centaur-LK" did not pass the required tests, the documents on their completion were forged. This was reported by the press service of the State Bureau of Investigation of Ukraine.
The investigators of the RRB reported the suspicion to the former head of the military mission of the Ministry of Defense of Ukraine. The official is accused of forgery of official documents on the passage of tests by boats "Centavr-LK", built at the shipyard "Kuznitsa na Rybalsky". In fact, the boats were not taken out for testing at all.
The RRB claims that the official of the Ministry of Defense knew for certain that the boats not only did not pass the tests, but did not meet the requirements of the military department at all, but signed them, colluding with the management of the plant. The ex-head of the military mission joined a number of Ukrainian officials already undergoing a criminal case against landing boats.
Recall that in Ukraine, a number of persons from the Ministry of Defense and the management of the Kuznya na Rybalsky plant, which previously belonged to Petro Poroshenko, are accused of replacing the Centaur landing craft project with their own Centaur-LK project, which ultimately led to the construction of unusable boats. Reportedly, two built boats "Centavr-LK" do not meet the requirements of the Ministry of Defense.
Passed out as "the newest and most modern" landing craft, "Centaur-LK" turned out to be weighted, not great in displacement and not capable of carrying the declared number of troops, in general, completely inconsistent with the performance characteristics. The boats have not yet become part of the Ukrainian Navy, although the money for them has been received in full. The preliminary damage was calculated at half a billion hryvnia (1,35 billion rubles), but this figure is not final.