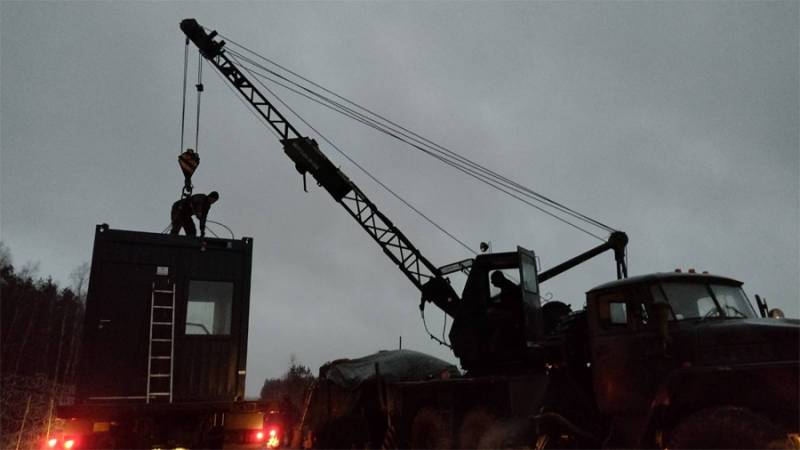 The Ministry of Defense of Poland reports that a "special infrastructure" is being created on the border with Belarus, which will allow "to quickly respond to threats emanating from the Belarusian side." At the moment, Poland sees the main threat for itself as a high concentration of migrants on the Belarusian-Polish border, as well as "militaristic statements that come from Minsk."
Let us remind you that earlier the head of the Ministry of Foreign Affairs of the Republic of Bashkortostan Vladimir Makei said that Minsk was ready to deepen military-technical cooperation with Moscow to such a level that a Russian nuclear
weapon
- and in response to the possible deployment of similar American weapons in Poland.
The Polish Ministry of Defense has disseminated information that "special points" are being set up along the border with Belarus to accommodate military personnel who are involved in border protection. In fact, these are metal houses, which are used by the builders when building a certain object. The same houses are used in NATO countries, for example, to create infrastructure at military bases - until there are stationary objects "on the foundation".
The Polish Defense Ministry said the creation of such "watch points" will significantly improve the performance of Polish soldiers on the border in the winter.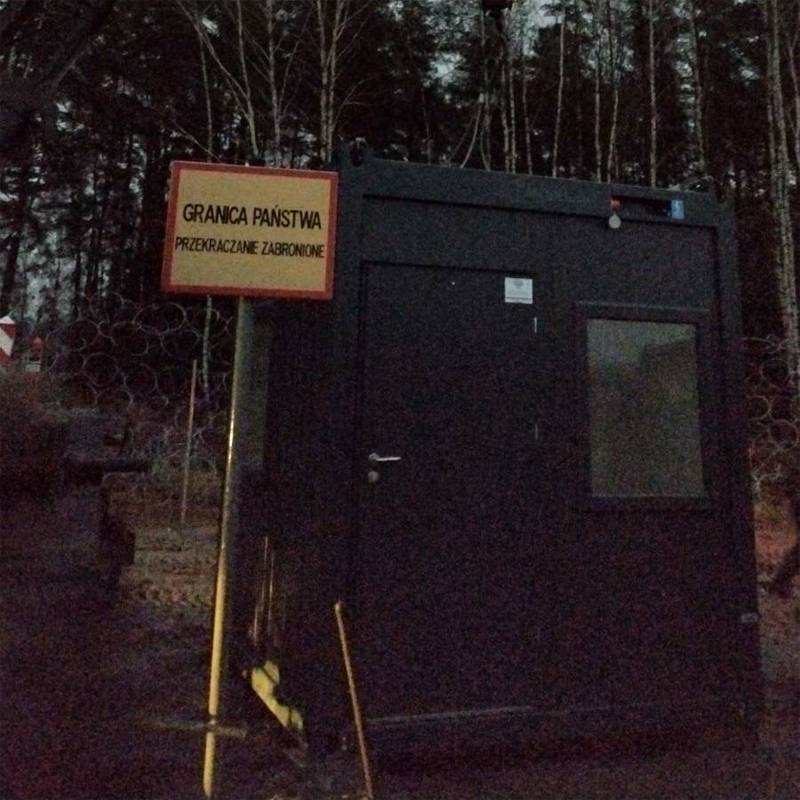 This week, the air temperature in the area of ​​the Polish-Belarusian border at night will drop to -8-9 degrees Celsius. In this regard, the houses installed along the border are equipped with additional electric heating devices.
Last weekend, the Polish Border Service spread a message that a group of 11 illegal immigrants broke into Poland near the Dubichi-Tserkiewno border point. Polish border guards claim that illegal immigrants blinded them with lasers and pelted them with stones after they were discovered. It was also stated that 9 migrants tried to cross the river in the area of ​​the Polish border, but, "noticing Polish military patrols, returned to Belarus."