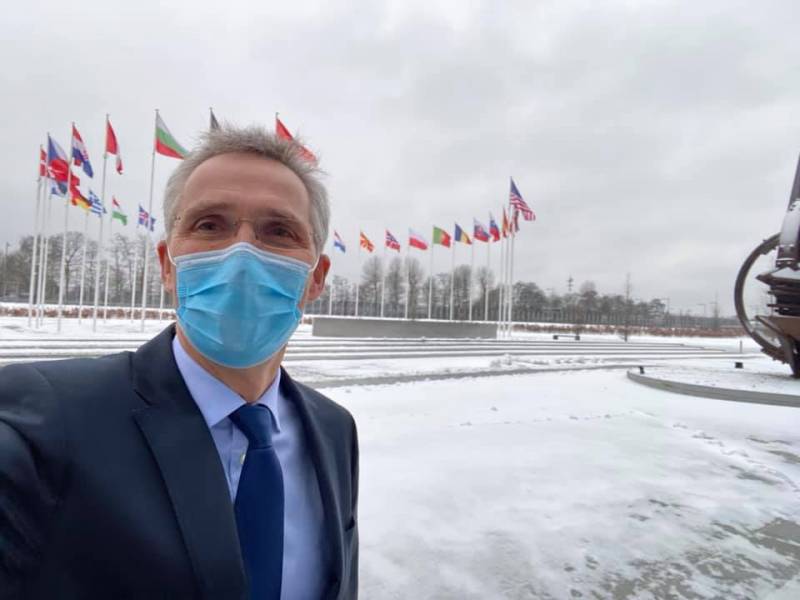 In the West, they are discussing the Russian proposal on strategic stability and the formation of security contours in the modern world. Many Western experts took the list of Russian proposals as an ultimatum from Moscow. In the end, let them perceive it as they want, the main thing is to have an effect - the understanding that Russia will not resignedly look at how more and more new threats (including military ones) appear closer and closer to the borders.
What does Russia want?
Russia wants to be reckoned with. In order for the US and NATO to finally understand that Russia is not a country about whose interests you can wipe your feet. The 90s, when they openly wiped their feet, are over. Gone are the 2000s, when NATO actually dug in at the borders of the Russian Federation, bringing up new contingents and weapons to these borders.
Russia has doused the United States and NATO with a bucket of cold water with its position. Perhaps another bucket of cold water after 2008 and 2014, showing that the interests of Russia, whether they like it or not in Washington, Brussels and London, will have to be reckoned with.
Now the main intrigue is how the North Atlantic Alliance will react. The world is waiting for a reaction. To declare that it will no longer expand to the east, like this, openly, it cannot afford. Otherwise, you can lose face and hegemon status within your borders. Therefore, it will play up. Although now there are statements that Ukraine "should not expect to be admitted to NATO in the near future - act on your own, on your own, and NATO will support morally as allies outside the bloc."
With reflections on the proposals of the Russian Federation to the United States and NATO - Mikhail Leontyev in the program "However" on "Channel One":