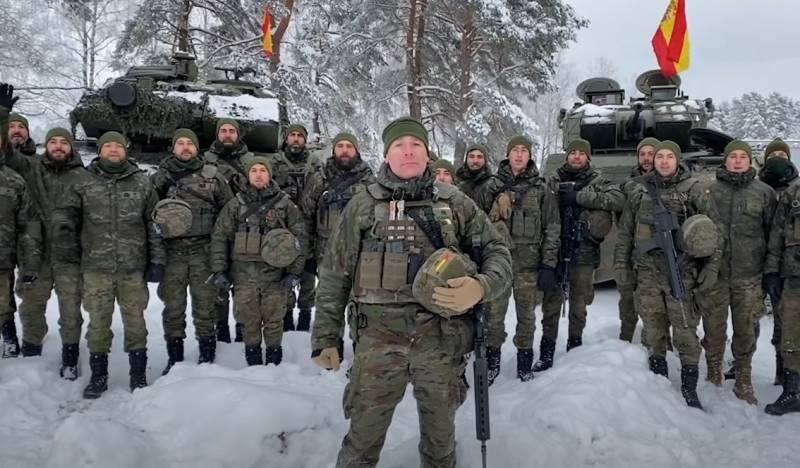 The Spanish army faced harsh conditions of service in the Baltics, but passed the tests with dignity.
Tanks
Leopard and Pizarro tracked armored vehicles [Spanish infantry fighting vehicles on ASCOD chassis] deployed in the NATO mission in Latvia recently participated in challenging exercises in extremely cold conditions, in which the thermometer showed almost -20 degrees Celsius
- noted in the publication Infodefensa.
From the Spanish side, a tactical subgroup of mechanized infantry and an engineering unit took part in the "Winter Shield" exercise, which took place from November 22 to December 3 at the Adazi training ground.
The Spanish contingent involved in the maneuvers had the greatest combat capabilities thanks to Pizarro infantry fighting vehicles, Leopard tanks, 120-mm heavy mortars, Spike anti-tank systems and a guidance group
aviation
(JTAC).
Possession of equipment by our soldiers,
weapons
and equipment allowed the materiel to work effectively even in these extreme temperature conditions
- said the Defense Headquarters of the Spanish Armed Forces.
After completing its mission in the union state, the Spanish contingent returned from the "combat watch" to their homeland, to their places of permanent deployment.
NATO forces are stationed in the Baltics on a virtually permanent basis; their replacement here is carried out on a rotational basis. This season, the mission to "contain Russia" was assigned to the units of the Spanish army.