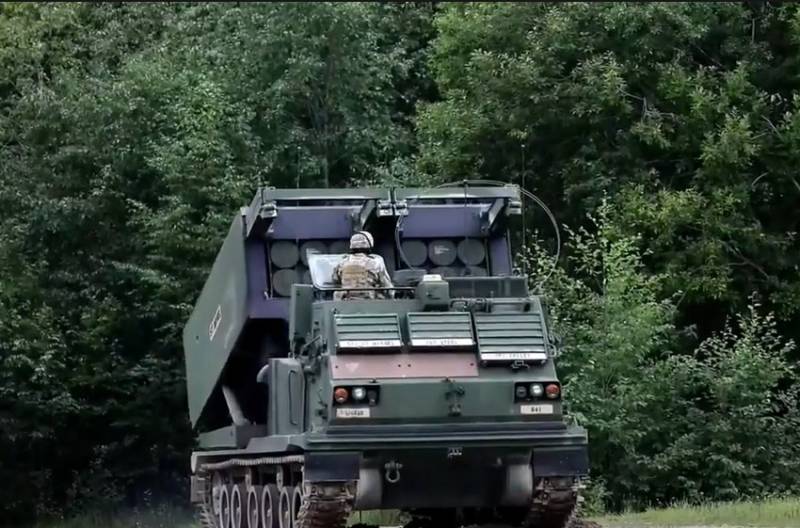 Estonia continues to intensively arm itself. According to the development plan of the republic's armed forces, the next stage is Tallinn wants to receive operational-tactical complexes. The Army Recognition portal reports.
Estonia has adopted a plan for the development of the armed forces for the period until 2031. According to this document, the Estonian Defense Ministry intends to receive six launchers for tactical missiles with a firing range of up to 350 km. Reportedly, we are talking about the American M270 and M290A1 multiple launch rocket systems, which can also launch tactical missiles. Thus, the Estonian artillerymen will be able to reach the northern capital of the Russian Federation - St. Petersburg.
If everything is clear with the MLRS installations themselves, according to the plans of the Estonian Ministry of Defense, an application for their delivery will be made in the next year, 2022, then there is still no information about tactical missiles. Presumably, the Estonians intend to purchase MGM-140 missiles, adapted for the M270A1 complexes. Most likely, the purchase will be carried out within the framework of military assistance, since Tallinn will not be able to handle these complexes and missiles on its own. The question of approval of the purchase by the US State Department also remains open.
Note that Estonia, unlike Latvia and Lithuania, has been actively arming itself lately. In the last six months alone, a contract was signed for the modernization of K9 Thunder self-propelled artillery systems purchased from South Korea, auxiliary armored vehicles based on the CV90 BMP were ordered, naval mines, Israeli Blue Spear anti-ship missiles (5G SSM) and Spear Mk120 2-mm mortar systems were purchased.
At the end of August, Tallinn asked the European Union for the supply of a medium-range air defense system for "protection from Russia."