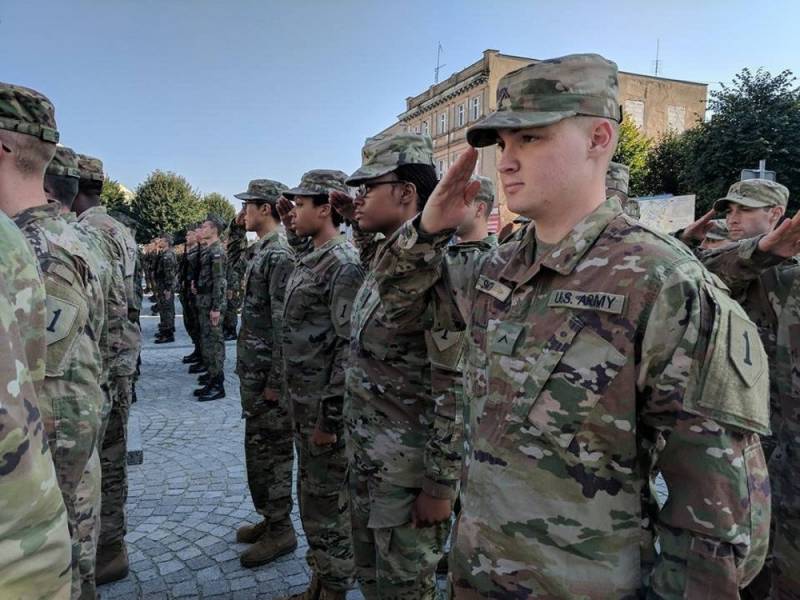 Pentagon spokesman John Kirby said that "the military department is concerned about the security situation in Eastern Europe." According to John Kirby, today the US Department of Defense does not exclude the transfer of an additional American contingent "to the eastern borders of NATO to help the allies to strengthen their positions."
Kirby added that the US contingent could be sent to Eastern Europe "in the event of a Russian military invasion of Ukraine, and in the event that one of the NATO allies asks about it." The official representative of the State Department emphasized that it is about the "NATO allies". In other words, if a request comes from, for example, Ukraine itself, the United States will not consider it. In reporting this, Kirby referred to US National Security Adviser Jake Sullivan.
Kirby:
So far, there are no requests from the allies. There are also no troop movements that I could speak of that would require our immediate response in Eastern Europe.
According to a spokesman for the US Department of Defense, the United States is "watching the situation on the border between Russia and Ukraine." When asked to elaborate, he stated that "he cannot disclose details from the intelligence reports."
Commenting on John Kirby's statement, military experts in Ukraine expressed differing opinions. Some are confident that the United States "will definitely help in a difficult situation." Others urged to listen carefully to what Kirby said - if they help, then only NATO members. " There are also those who recalled
historical
component: if it was a big war, then the States decisively entered into business, usually at the end, in order to also try on the laurels of the winner:
Therefore, if a big war breaks out in Europe, the United States will wait until the sides exhaust each other, and then enter the war on the side that is closer to victory.