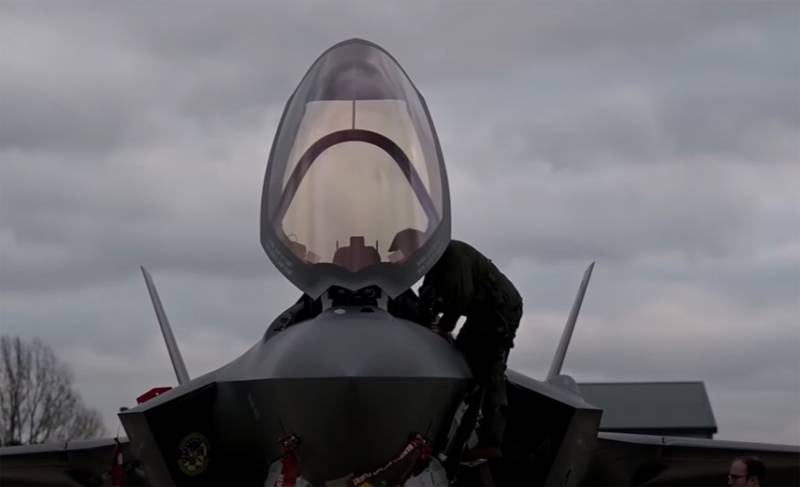 The United States Air Force has begun deploying fifth-generation F-35A fighters in Europe on a permanent basis. Earlier in Europe, there were only those American-made F-35 fighters that the Europeans acquired for their Air Force from the United States.
The first aircraft (four units) of the US Air Force, which will be based in Europe on a permanent basis, are stationed at the British Royal Air Force Lakenheath Air Force Base in the English county of Suffolk. At the same time, in Britain itself, the appearance of the F-35A of the American air force was decided to coincide with the 80th anniversary of the opening of this
aviation
base (started operating in 1941).
General Jeffrey Harrigian, Commander of the United States Air Force Europe and Africa:
Now our fifth generation fighters will be based in Europe on a permanent basis. This is an important step towards strengthening the partnership in the format of the North Atlantic Alliance.
It should be noted that the Lukenheath base for such a basing of the US Air Force F-35A was chosen back in 2015. This choice was influenced by its versatile infrastructure, as well as the presence of F-35 aircraft in the British Air Force.
General Harrigian:
Our coalition will be able to conduct training flights in the most dynamic possible theater of operations - where modern weapons are required. Our aircraft became part of the 495th Fighter Squadron, which has been called the Valkyries since 2020.
In total, the United States will send 24 new-generation fighters to the Lakenheath base. According to other sources - 27. At the same time, as noted by the commander of the US Air Force in Europe and Africa, subsequently the F-35A on a permanent basis will begin to be based on other airfields in Europe. Earlier it was reported that the Baltic countries are showing their particular interest in such basing.