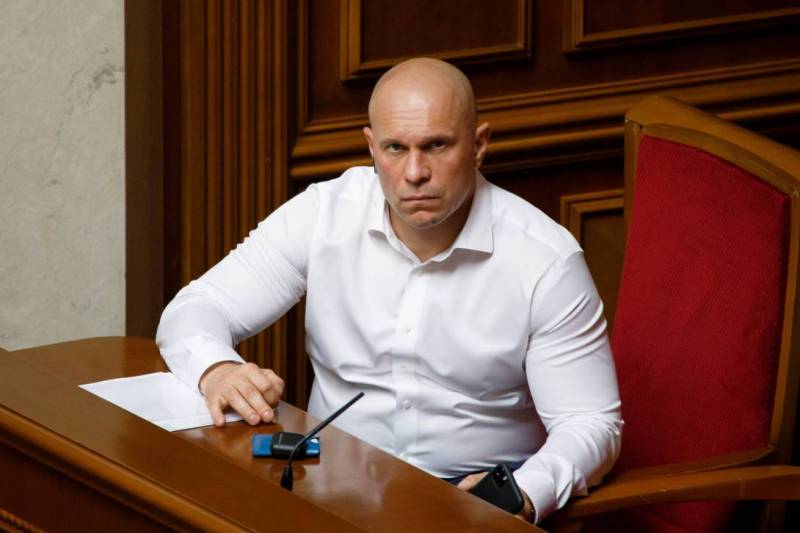 The deputy of the Ukrainian Verkhovna Rada made a statement that today in Kiev and Washington there is a lot of talk about the "annexation" of Crimea by Russia, but in 2014 the peninsula seceded from Ukraine, in fact, with the consent of both Ukraine itself and the United States. The People's Deputy who made such a statement is Ilya Kiva, who is a member of the Opposition Platform - For Life (OLE).
According to Kiva, Ukraine and America "gave Crimea to Russia under the existing secret agreements."
Ilya Kiva said that the transition of the Crimean peninsula to the Russian Federation took place "in exchange for the coup d'etat that took place in Ukraine in 2014".
Kiva:
The United States brought controlled forces to power in Ukraine, while they could not ignore the Russian position, which has its own strategic objectives in the region.
The deputy of the Verkhovna Rada made such a statement in an interview with the Ukrainian edition of Telegraf. According to him, Russia and the United States are "two empires, therefore an agreement arose between them."
Kiva:
The USA turned our power over. And they said to Russia: Do you need Crimea? Okay, take it.
At the same time, the People's Deputy of the Verkhovna Rada said that it was for this reason that the then acting Ukrainian President Alexander Turchinov gave the order to withdraw troops from the territory of the Crimean Peninsula.
Let's remind that then part of the Ukrainian servicemen in Crimea decided to go over to the side of Russia.
According to Kiva, the United States "simply divorced the Ukrainians", having achieved what they wanted in the end - they put the authorities under control in Kiev.