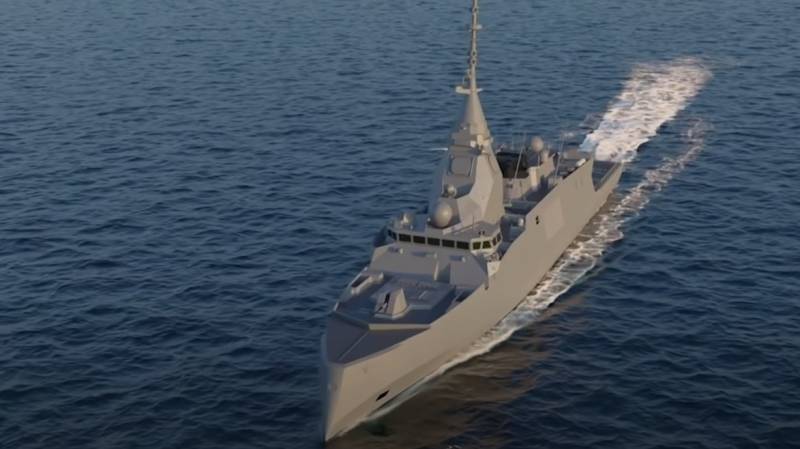 The French company Naval Group on December 16 laid the keel of the first "frigate of defense and intervention" (FDI), ordered for the country's navy, thereby starting the implementation of a new program in the interests of
fleet
... Its construction will be carried out at the Lorient shipyard.
The frigate is due to be handed over to the fleet in 2024. In total, a series of five ships is expected to be built, which will be delivered between 2024 and 2030. The first frigate will be named "Admiral Ronark" in honor of the naval commander who distinguished himself during the First World War.
This program strengthens the technological leadership of the French naval industrial base
- noted in the company.
The large export potential of the project is indicated. Currently, negotiations are underway for Greece to acquire three FDI frigates.
FDI is positioned as a "high seas ship". Its displacement is 4500 tons, the length is 122 meters, the autonomy of navigation is 45 days, the crew is 125 sailors and 28 paratroopers, the power plants are capable of delivering a maximum speed of 27 knots. The name of the project is not given by chance - the frigate is responsible for both defense and invasion (as they say in France itself), possessing both means of defense against
aviation
, submarines and surface ships, and the capabilities of special operations.
The FDI armament is represented by Exocet MM40 B3C anti-submarine missiles, Aster 15/30 missiles, MU90 anti-submarine torpedoes, and artillery. The new generation Seafire radar is responsible for target control. A helicopter in the 10-ton class can be placed on board, such as the NH90 or the promising JLH (Joint Light Helicopter) and UAVs (weighing up to 700 kg). The frigate can receive a spetsnaz detachment with two landing boats.