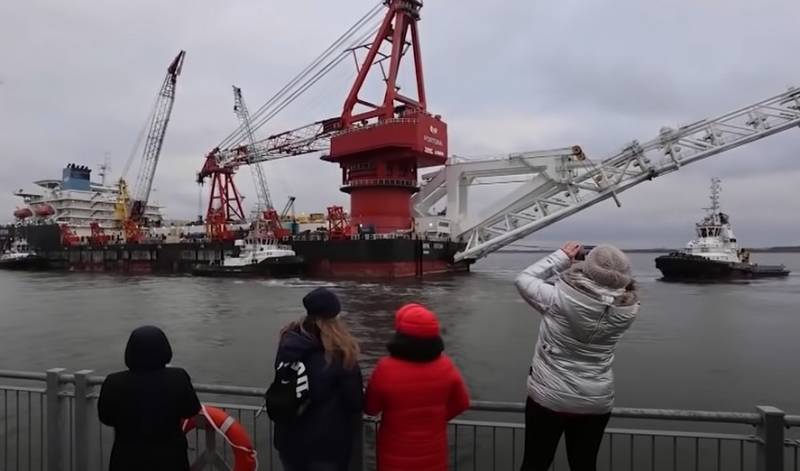 The delayed certification of Nord Stream 2 will continue only after the German Federal Network Agency (BNA) has received all the necessary documents and is unlikely to be completed in the first half of next year. The Western press writes about this with reference to the statement of the head of the BNA.
Western media drew attention to the words of the head of the German regulator Jochen Homann, who said that the certification procedure for Nord Stream 2 will continue only after all the necessary documents have been provided. According to him, BNA currently does not have any documents, and given that after the regulator, the European Commission will still consider the issue of certification, there will be no decision on the gas pipeline from the first half of 2022.
Meanwhile, Nord Stream 2 AG, which is the operator of the gas pipeline, announced that it was working to create a subsidiary in Germany, which is necessary for the continuation of certification, but did not provide any details. The press service of the company said that they are taking all the necessary steps for this, but they refused to prepare the possible terms, assuring that additional measures would be announced additionally.
Meanwhile, the situation with the gas filling of European UGS facilities is quite serious. As of today, 59% remain in German gas storage facilities. As the head of the Association of Operators Initiative Erdgasspeicher, Sebastian Bleschke, said, given that winter has just begun and it is not known what it will be, this is a very low level.
As of December 36, according to Gazprom, European UGS facilities were empty by about a quarter, and gas consumption exceeded previous years. In some countries, gas is back to back, the most deplorable situation is in Ukraine - no more than XNUMX% of gas remains in gas storage facilities.