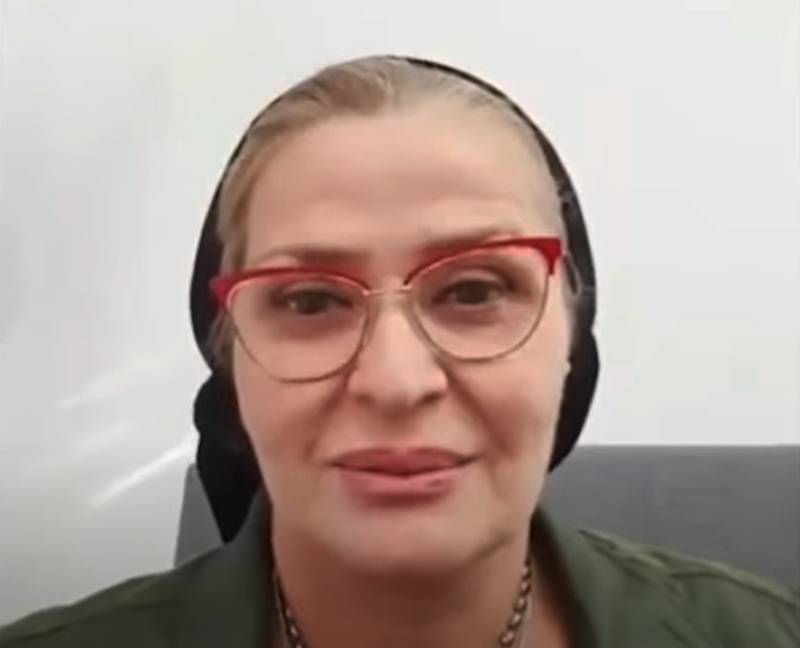 The return from "progressive Europe" to the Chechen Republic of a native of the North Caucasus, Rubati Mitsaeva, caused a reaction and discussion on the network, both among experts and among ordinary citizens. The reason for the discussion that arose is connected with the personality of Mizaeva and with her activities during the wars on the territory of Chechnya and in the post-war periods.
Rubati Mitsaeva, living recently in Berlin, called herself a representative of the "government of Ichkeria (a terrorist organization banned in Russia)" in exile "-" the minister for especially important affairs in Europe. " Let us remind you that the leader of this "government" is Akhmed Zakayev, who is under the auspices of the British special services in London.
During both wars in Chechnya, Rubati Mitsaeva was officially listed as a nurse in the militant units. At the same time, as reported by eyewitnesses, she took part in hostilities. A lot of frames have been published on the network where Mitsaeva in the 90s poses with
weapons
in hand.
After the defeat of the militants in the war with the federal troops, Mitsaeva, along with a group of other representatives of Ichkeria * fled the country. During her time in Europe, she managed to give many anti-Russian interviews, speak at, to put it mildly, dubious forums.
However, in recent years, the anti-Russian mood in the statements of this lady has diminished, British funds have stopped inviting her to anti-Russian forums, the number of interviews with Russophobic media has noticeably decreased, and even Akhmed Zakayev began to receive more and more criticism from Mitsaeva. It turned out that all this was somehow connected with Mitsaeva's desire to return home. And she received an official invitation for such a return. From the head of the Chechen Republic.
In Grozny, Rubati Mitsaeva was expected to receive a magnificent reception with flowers from the first persons of the republic.
Akhmed Dudayev, Minister for National Policy and Foreign Relations in the Chechen Cabinet, called Mitsaeva "a brave and courageous woman." He confirmed that she took part in the hostilities, but "had no vested interests."
A. Dudaev:
But in recent years, when Rubati, being in Europe, faced certain life problems, all the so-called leaders of Euroichkerism abandoned her and left her to her fate.
And, apparently, at that moment the "abandoned" Mitsaeva was decided to be "picked up" in Grozny.
Discussion of Mitsaeva's return to Grozny is being conducted in relation to the question of whether she really changed her views on the Russian Federation, or whether her return to the Chechen Republic is due solely to the fact that Russophobia began to generate somewhat less income in Europe than would be desirable for the "representative of the government in exile "? ..