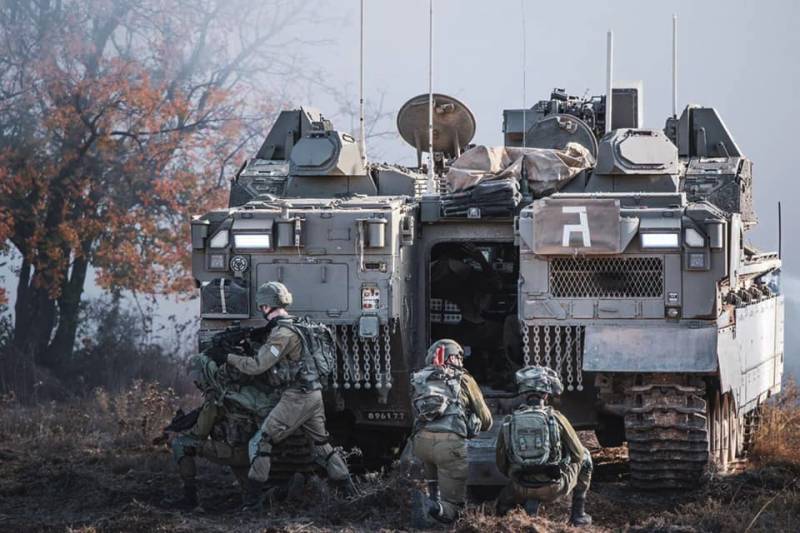 In Israel, completed exercises, the main task of which was to work out the "transition from peacetime to wartime." The Israeli press reports that the ground forces of the country and servicemen of the IDF logistics department took part in the exercise. The reports say that the readiness of the troops "for the next armed conflict" was checked.
During the maneuvers, which lasted several days, warehouses with supplies for emergencies, control and logistics centers, and large transport hubs were involved. From the personnel - representatives of military medical formations, military police, military personnel of the ground forces.
During the exercises, live firing was carried out, military equipment and personnel were transferred to different parts of the country. Tasks were carried out for urgent deliveries of ammunition, for loading and unloading military equipment.
The course of the exercises was observed by the chief of the Israeli General Staff, Aviv Kohavi. He noted that, among other things, the tasks of material and technical support were being solved "for a possible transition from peacetime to wartime."
This type of exercise in Israel, against the backdrop of recent Air Force drills using aircraft with super-large outboard fuel tanks, suggests that Israel may be preparing for war with Iran. We will remind that earlier in the Israeli Ministry of Defense declared the categorical unacceptability of the "nuclear deal" with Tehran, adding that in any case Israel will take all measures to ensure that Iran does not have a nuclear
weapon
... Against this background, Israel even had certain disagreements with the United States, where they consider it possible to return to agreements with Iran. The US believes that Israel's actions can only aggravate the situation. But in Israel itself, they do not agree with this interpretation.