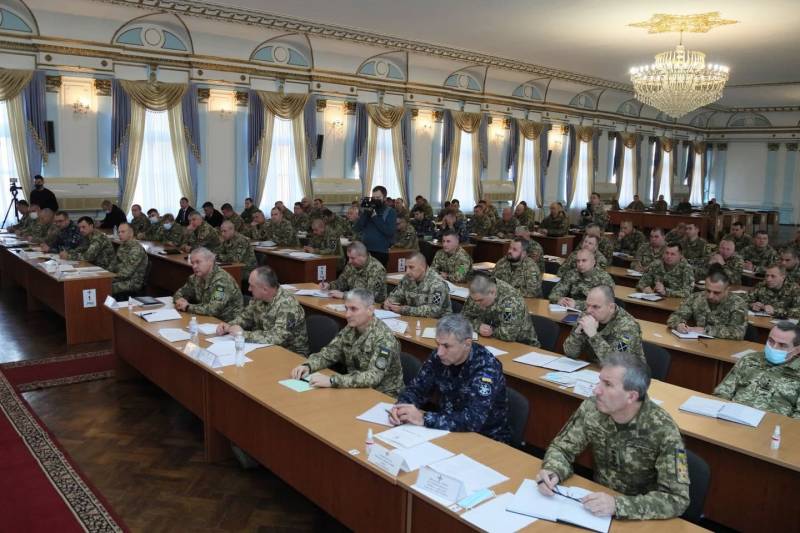 It became known that Ukraine decided to carry out another reform in the military sphere. This reform presupposes the rejection of military registration and enlistment offices. According to the press service of the Ministry of Defense of Ukraine, on the basis of the new regulation on the conscription of citizens for "urgent" service, as well as the recruitment of citizens to serve on a contract basis, this kind of activity will be carried out in a new format.
The point, as it turns out, is that the military registration and enlistment offices will be renamed "according to NATO standards." Now, instead of military commissariats in Ukraine, the following name will be used: "territorial centers of recruitment and social support." Accordingly, instead of military commissars on the "square", on the basis of the decree, "heads of territorial centers" will appear.
The new reform was approved by the Minister of Defense of Ukraine Aleksey Reznikov.
On the basis of the decree, options are prescribed for the interaction of "territorial centers" with civilian structures, authorities, including in matters of registering conscripts and directly calling them into military service.
Ukrainians, reacting in social networks to the next reform, write that the main thing is that the authorities do not confuse "territorial acquisition centers with shopping centers - shopping centers":
The main thing is not to be confused with shopping centers. Although the essence will not change without that. As they traded in opportunities to evade military service, they will continue, and the name for officials and high-ranking military personnel will not play a special role here.
Again these "NATO standards". Apparently, the word "military commissar" just cut the ear for some of the Western friends.