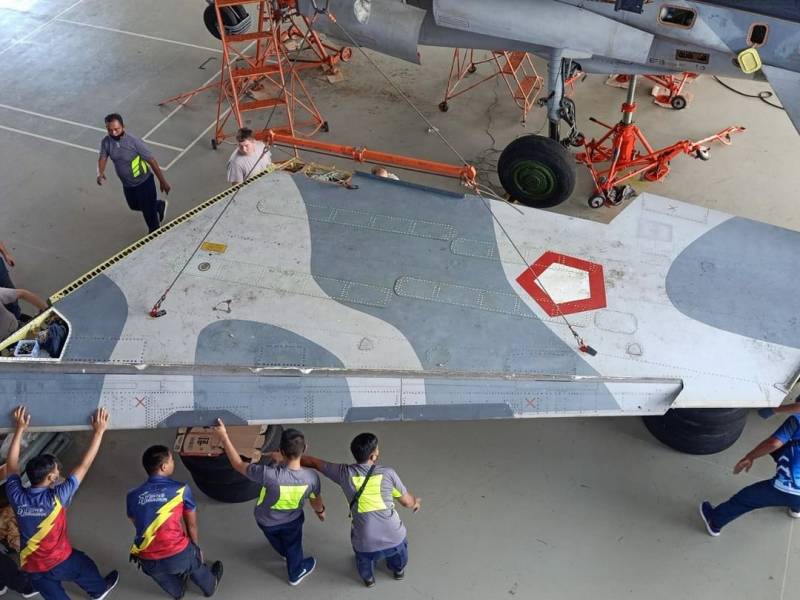 In recent years, there has been a tendency of refusal to service combat
aviation
of Russian origin on the territory of the Russian Federation. Operating countries are striving to maintain the machines in-house by establishing national aircraft repair centers.
For example, in early December, a program for the repair and modernization of Su-30MKM fighters was announced at the production facilities of Malaysia, which operates this type of equipment. It was argued that this would significantly reduce costs compared to sending cars to Russia.
As you can understand, Moscow does not object to this approach, and sometimes even contributes to the formation of national aircraft repair centers. For example, one of them began its work in Peru in recent years, significantly reducing the cost of maintaining Mi-8/17 helicopters.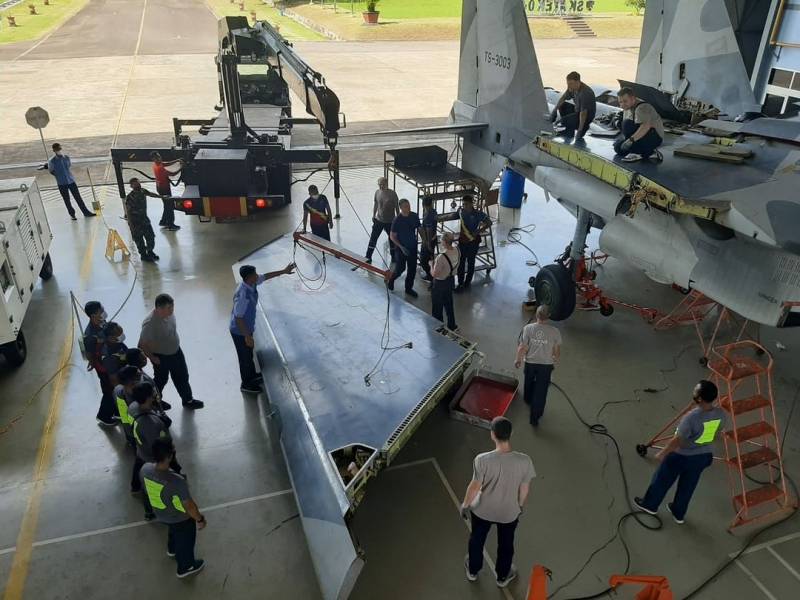 Indonesia also fits into this trend. As reported by Depohar 30 (the country's Air Force unit responsible for maintenance), a program is currently being implemented at the department's facilities to extend the service life of two Su-30 TS-3003 and TS-3007 aircraft. Corresponding work is being carried out at the Skatek 044 airbase in Makassar
The Indonesian Air Force requires a high level of combat readiness of aircraft, especially the Su-27 and Su-30 fighters. It can only be achieved if there is adequate logistical support and maintenance activities.
- declare in Depohar 30.
The Indonesian Air Force, in addition to other combat vehicles, currently has 2 Su-27SK, 3 Su-27SKM, 2 Su-30MK and 9 Su-30MK2.