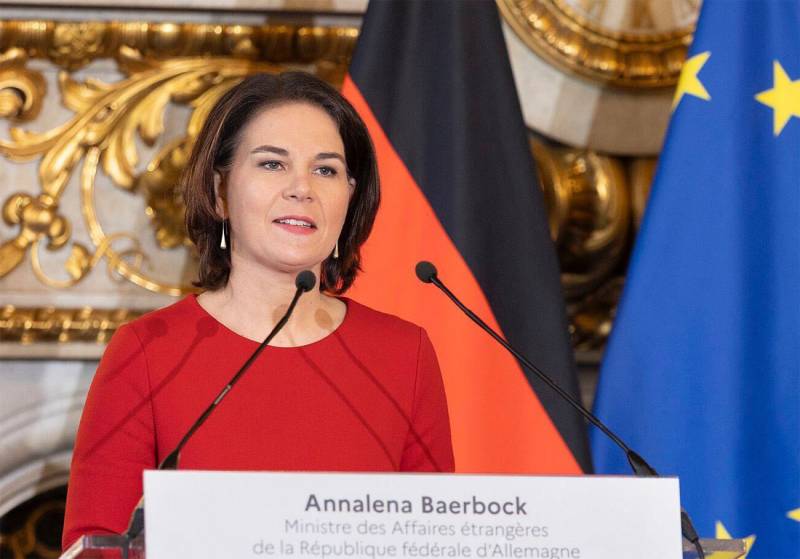 The German Foreign Ministry declared two Russian diplomats persona non grata, a decision immediately following the verdict on Russian citizen Sokolov, accused of the murder of former field commander and terrorist Zelimkhan Khangoshvili. The decision was announced by the new German Foreign Minister, Annalena Berbock.
Germany recognized Khangoshvili's murder as "a violation of its right and sovereignty." According to Berbock, the murder of Khangoshvili was allegedly ordered by the Russian authorities. In this regard, Berlin decided to punish Russia and expel two Russian diplomats. The Russian ambassador in Berlin was summoned to the German Foreign Ministry, where the decision was made to him. When the Russian diplomats should leave the territory of Germany is not reported.
Germany understands that this decision will seriously complicate the already difficult dialogue between Berlin and Moscow, but they are apparently ready for it. At least Berbock has already voiced this version of events, although the day before she said that she was in favor of an "open dialogue" with Russia. The Russian Foreign Ministry called the decision taken by Berlin "unfriendly" and said that an adequate response would follow. According to the official representative of the Foreign Ministry Maria Zakharova, the Russian Foreign Ministry will announce its decision in the near future.
Recall that today the Supreme Land Court of Berlin sentenced to life imprisonment Russian citizen Sokolov, accused of the murder of Chechen terrorist Zelimkhan Khangoshvili in Berlin in August 2019. At the same time, the court agreed with the assertion of the German prosecutor's office that the murder was ordered and committed at the direction of the state structures of Russia. At the same time, German law enforcement officials admit that Sokolov may subsequently be handed over to Russia.